Halloween is the one time of year where you can act crazy, spooky, or scary with no judgment. This is the best time to decorate your house with spooky decorations with your kids. Combine efforts and decorate both your house and the garden! Make your neighbors or other kids scared when they come to "trick or treat."
By doing gardening with your kids you can make this Halloween a bonding period with your children. With the lockdown and all the restrictions put in place, try to make the most out of this time. If you are looking for the best Halloween decoration ideas you are in the right place!
Why not hide treats in various spooky areas in your garden? Have pictures of spiders, bats, scarecrows, and much more in your garden! It will be a fun and scary experience.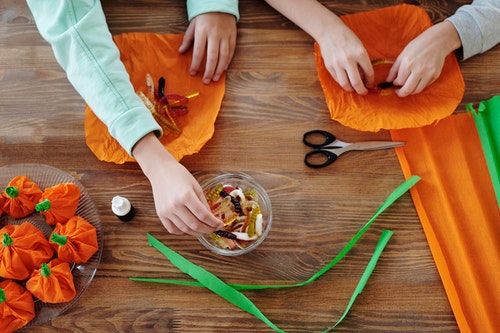 Here are some kid-friendly decoration ideas I want to share with you!
1. Creative Halloween Pumpkins
What's Halloween without pumpkins? Would it even make sense? You can purchase pumpkins for Halloween and paint them in different, creative ways! Pumpkins can be decorated as witches and wizards, carved into scary monsters, and painted with funny faces.
You can then arrange them at your doorstep. What better way to welcome visitors than with scary pumpkins? You can ask your children about what kind of pumpkins they would like to create!
One exciting way to involve your kids is by letting them paint the pumpkin heads. You should carve the pumpkins and just let them paint. Giving your child a knife is dangerous, that's why a parent should carve the pumpkin. Another great thing to do is arrange three pumpkins together to form a body-like structure. Spooky, right?
2. Make Halloween Ghosts
Horror movies have made us scared of ghosts and that's a valid reason to create ghosts for Halloween. You can involve your kids while you make this decoration. All you need is some serviettes/tissues, string, and a black marker. You simply bunch up the tissues then tie a knot around the top.
You can then hang them all on a rope. That's easy, right?
If you add the ghosts along the strings it will lead to a bunting effect. Additionally, add a face using the marker. You may hang them in your backyard or back door window.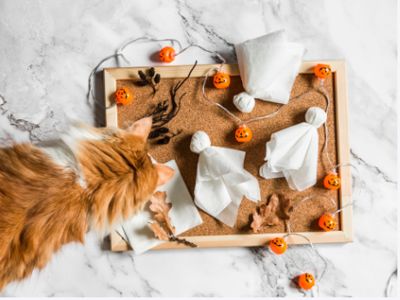 3. Scary Candle Holders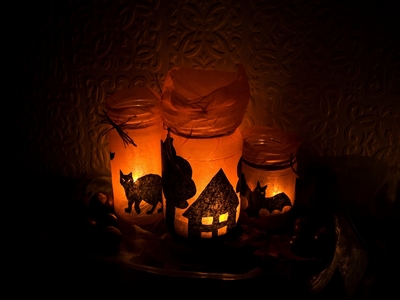 Are there any plastic materials or containers around your house that you want to dispose of? Why not use them as candle holders? With the help of your kids, shape the containers well so they can support the candles. However, you need to have candle stands to prevent them from falling and burning the surface.
What a great way to lighten up the path to your home! Your lawn will look amazing! You just need small containers to make it look more natural.
Then make sure to cover the outside of the containers using orange or white tissue paper. You can then cut out the shapes of ghosts and stick them on the top.
4. Spider-Web Decorations
What would Halloween be without a spider web? You can decorate the windows with spider webs! Go to the store and find amazing fake spider webs and put them on your windows. Or you can use cotton wool to make fake spider webs.
Use a fake spider and hang it from the top of the roof. This will help make the window have a spooky feel. You can also add the webs to the front door. Let the spiders hang all over!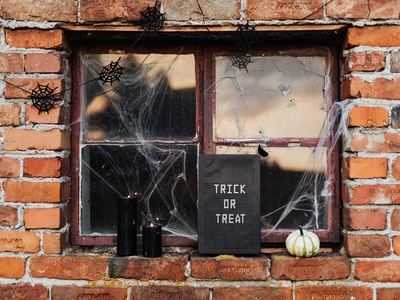 5. Scarecrow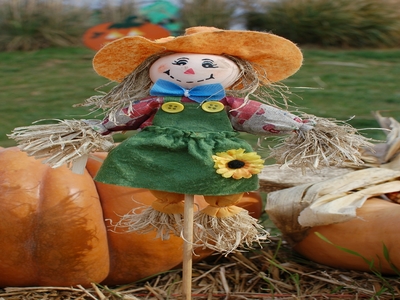 Yes, scarecrows are ideal for scaring off animals on the farm. However, they are also a great Halloween craft. All you need is a pole, then dress it as a human. If you dress it like a ghost, it will make it look scarier.
For the scarecrow, you can put it in your garden to scare people during Halloween. Also, you can paint the scarecrow like a clown. Bring that spark of a joker!
6. Creepy Lighting
You can also spice up the lighting to look creepy. You can put lighting in pumpkins, preferably the orange lights, which will make your garden look creepy. You can easily use string lights to make it look spectacular at night, as well.
Additionally, you can use witches, bats, and ghosts to make a great, well-lit environment. You can choose battery-lighted bulbs to make the area look spooky. Installing some lightings around your hanging plants in the living room can be spooky and nice at the same time!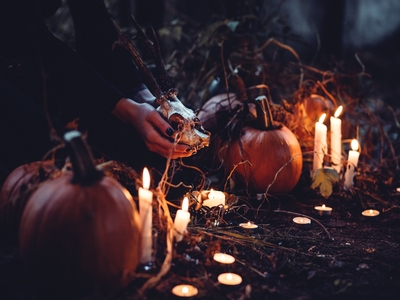 7. Haunted Front Door Entry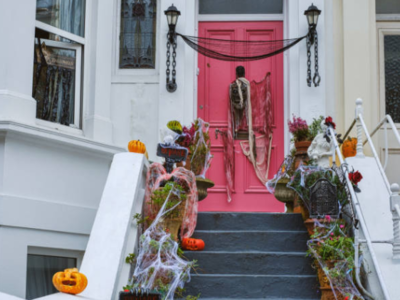 Do you have trees & bushes in your garden? Why not sweep the fallen leaves of the trees and pile them near your house frontage. Make the pile look spooky, you can even add sticks around the pile to make it look like dirt that is enclosed in a prison cell.
Additionally, if you have some gardening pots, you can place sticks inside the gardening pots and other dead plants. This will make the place look abandoned. If you have some toy bones you can also place them near the pots to make the area look deserted.
8. Decaying Plants
You can collect any kind of decaying sunflowers or corn stalks and put them at your front door. However, just two or three will work. Don't have too many.
The decaying nature will make the place look spooky.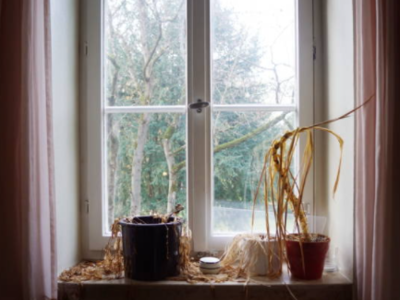 9. Plant Combination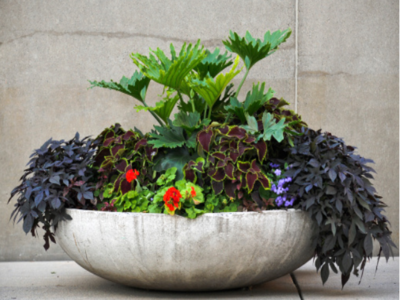 As a gardener, you have different types of plants you are growing either indoors or outdoors. Why not churn a bit of each and place them in one container?
The combination of too many plants in one place will make it look spooky. Use the kind of plants that will make a Halloween statement. Brainstorm with your kids to know the best way to combine the plants.
10. Bat Decoration
Bats are scary, especially when they are hanging on trees. Hence, if you have a tree in your garden, why not create a bat with your children and hang it on the tree using a string?
Let it look as scary as possible! You can either buy a premade bat or use manila paper to make it. If it's possible to have something making some noises near the bat, it will make it more exciting.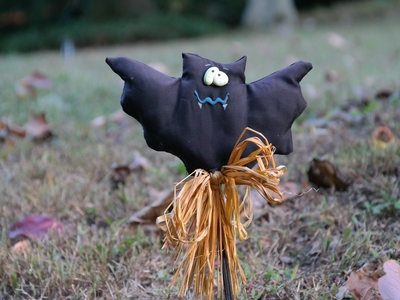 Create an Unforgettable Halloween!
What are you waiting for? You can make these Halloween decorations and help to make your indoor and outdoor space look so amazing and spooky! Have as much fun as possible with your kids during the decorating process. The best thing to do is to recycle items and make Halloween decorations.
In combination with healthy Halloween foods, it will be a great Halloween season that you will most definitely remember!
Image Courtesy: Pixabay.com and Unsplash.com