Creepy plants will make your Halloween garden better. There is no need to waste money on fake Halloween decorations. Instead, why don't you plant some in your garden? Nature has a way of surprising us with creepy-looking plants. Their winding stems, colors, and weird flowers, and spikes are rarely seen.
Like some other easy-caring plants we covered in this blog, these spooky plants are easily maintained. However, germinating to maturity depends on the plant type and climate.
Some of these plants have bizarre stories behind them, while others, like the cockscomb, are just weird-looking. Animals and humans can be a little vicious; as for plants, that would be weird. With the additional help from your kids, you can finish decorating the garden for Halloween in no time!
Check out 15 Creepy Plants That are Ideal for Halloween!
Darlingtonia Californica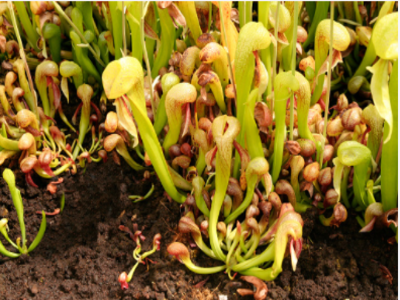 Its common name is the cobra plant or the California pitcher. It is finicky and requires strict weather conditions to survive. It is also known for its carnivorous traits. It can grow as tall as 3 feet. The leaves are long and tube-like, with an extended hood at the tip.
It has fork protuberances that resemble cobra's fangs, ready to sting. This is what makes it appear creepy.
Celosia Cristata
The cockscomb is a fuzzy and bloody red flower. They exist in green, pink, and yellow colors. Cockscombs bloom outdoors in the summer, though they can grow indoors, too.
It looks like the human brain and is creepy. Imagine walking through a living room at night and finding this flower! There's no doubt you'll scream your lungs out.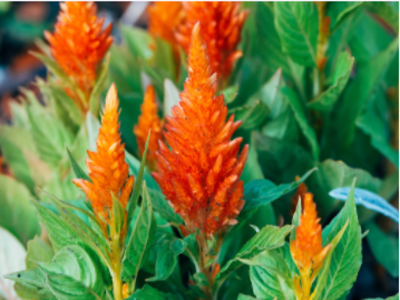 Monotropa Uniflora
This is an indigenous, succulent plant. It is also referred to as the ghost plant. It's white instead of green because of its inefficiency to hold chlorophyll. It's rare to find a plant that doesn't undergo the photosynthesis process.
It's parasitic, as well. Remember, ghost plants cannot manufacture enough food by themselves. Since natural light is not a requirement for them, they do remarkably well in dark environments.
Dionaea Muscipula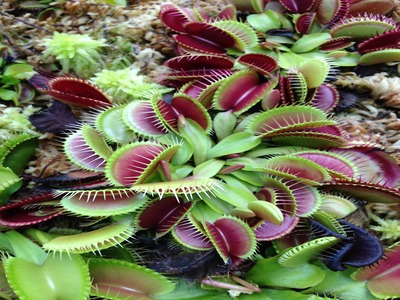 The Venus flytrap is very horrifying. It's green outside but pinkish on the inside. It has interlocking thorn-like structures that look like teeth. During blooming, it produces sweet nectar to lure innocent insects and trap them inside.
It's creepy because the trapped insects get dissolved by enzymes; there is no escape! We are lucky they are small enough to only trap small insects; otherwise, humans might be in trouble!
Hoya Carnosa 'Compacta'
They are also referred to as the Hindu rope plant, a native plant to Australia. The leaves have a waxy coat, and when they bloom, they produce pink flowers.
If you decide to grow them, you'll have to water them occasionally. Rope plants grow on trees. They generally twist and turn their stems and leaves as if their mind directs them to do so.
Euphorbia Flanaganii
This euphorbia type is a South African native plant that needs watering once per week. Also, you should use light soil.
Have you ever heard of Medusa? This plant is creepy in the same way. It resembles Medusa's head. The plant grows to a foot and has tentacles sprouting from it like a snake with several heads.
Watch out for the direct sun you expose this plant to. If it's getting too much sunlight, you'll wake up to an actual Medusa's head.
Lycoris Radiata
The red spider lily is long, has thin petals, curving stamens, and unique color. According to Buddhists, its flowers usually honor the dead. It's taboo to give them to people who are alive.
What makes this plant scarier is that it's believed to be grown in Hell, guiding the dead to reincarnation.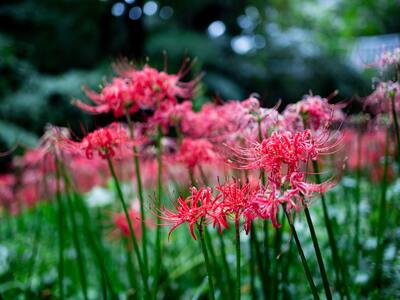 Tacca Chantrieri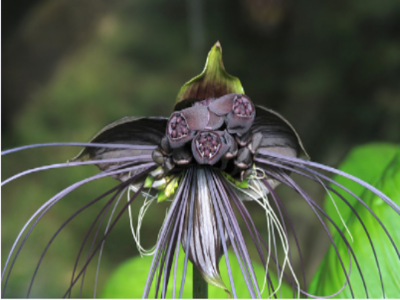 Bat flower is a family of orchids with whiskers and common earlike petals. It does not precisely resemble a bat per se, but it does have glistening darkness.
Some would describe it as a flying bat. In most cases, you shouldn't expose this plant to temperatures below 13 degrees Celcius. It should stay away from direct sunlight and cold areas. It is recommended to be grown under some shade. Also, let the bat flower dry out during its dormancy period.
Not just for the Halloween season! Create a unique garden by adding these naturally unique plants!
Imperata Cylindrica
The Japanese blood grass is bladelike and reddish at the tips and grows up to four feet high. This ornament plant isn't sinister, however, it is prohibited in some states because it's among the worse weeds from around the globe.
It is a perennial plant that is low maintenance. It is also less prone to pests and diseases. To grow well, it requires cool and moist locations. Otherwise, it might revert to its green color and be a nuisance.
Cuscuta Genus
The strangle weed is yet another spooky plant and goes by other names like "Devil's Winglet/Guts," "Witches' Hair," and "Wizard's Net." They are thin with yellow vines and carry parasitic traits, too.
It got its names based on its nature to work itself around hosts and into their vascular systems. It is from the hosts' vascular that it gets food. You better watch out!
Actaea Pachypoda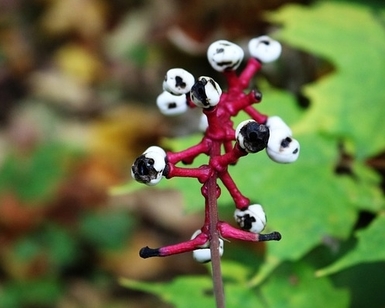 Doll's eyes, as it typically sounds, are as a result of berries. They are North American natives, especially hills. The white berries have a single black spot at the center and grow from red vines.
It's exceptionally poisonous and not fit for human ingestions as it causes hallucinations. A single touch can cause irritation and blisters on the skin.
Devil's Claw
Some call it the wood spider. It's a famous medicine that treats arthritis, back pain, and migraines. Brew the roots and make some tea.
You can get spooky and use it as a Halloween potion!
Nepenthes Miranda
This plant is commonly known as the monkey cup. This is another Halloween plant you can use. It has some hanging pouches that capture insects for extra nutrition. The insects easily get attracted by the syrupy fluid. It works similarly to the Venus flytrap.
The monkey cup plant grows well in bright light and mist. You can grow it indoors or outdoors.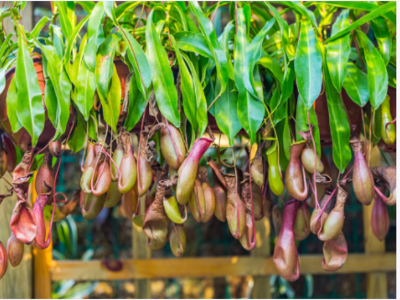 Sarracenia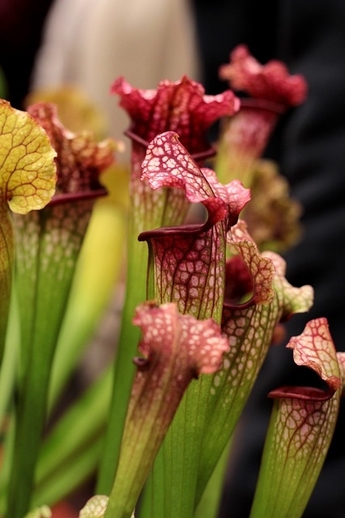 Are you looking for a scary plant? Add this to your list. These plants are commonly known as pitcher plants. They easily lure bugs into their top flaps using their liquids. This makes the insects easily fall right in.
They can grow really well outdoors, except during the winter. If you decide to grow them indoors, give them enough bright light.
Stanhopea Wardii
This plant definitely looks like little faces. To make it more creepy, simply hang it from a hook and people will feel like they are surrounded by little eyes. 
They can grow both indoors and outdoors. However, during cold conditions, they should be moved indoors. They also don't like being exposed to the hot sun.
Create a Spooky Halloween Garden With Creepy Plants!
Halloween should be fun and a little intimidating. Growing some of the spooky plants above can save you money and let you DIY some Halloween decorations. Some are poisonous, like the nightshade, while others, like the Venus trap, are aggressive. In other words, be extra keen when handling these creepy plants.
Halloween is a great season for family and friends. Try to create the spooky Halloween decorations with your kids to make your home livelier and remember to cook the best healthy Halloween food, too.
Happy Halloween!
Image Courtesy: Unsplash.com and Pixabay.com