If you want to start an organic garden, consider the weather, weeds, and bad bugs. Regardless of whether you have flowers or organic foods in your garden, you need to be cautious.
Both bad and good bugs often appear in the garden. However, in the effort to control the bad bugs, use natural means because chemicals can affect your plants.
Here is a compilation of 10 common bad garden bugs that can ruin your gardening efforts.
1) Aphids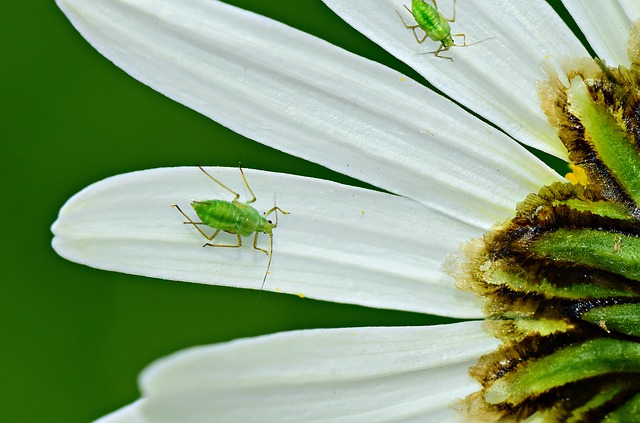 These are creatures that suck the sap out of plant tissues. This causes inhibited growth and can reduce the plant yield terribly.
Aphids produce honeydew, which is a sticky substance that attracts ants. The ants protect them because of the honeydew.
They affect flower gardens by transmitting some plant viruses and lead to the growth of mold fungus.
How to Control Aphids: First, remove any affected part of the plants and spray them with water to wash them off. You can use horticultural oil, neem, or insecticidal soap to control aphids.
Alternatively, introduce lady beetles to feed on the aphids or plant alyssum in the garden to attract beneficial wasps.
2) Cutworms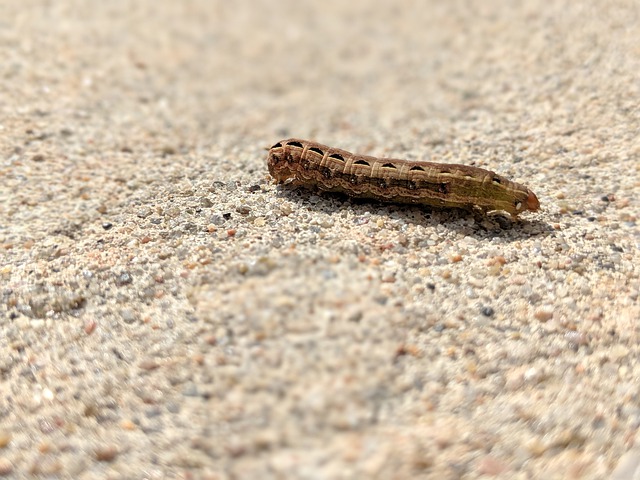 These are other harmful bugs that can affect your organic garden. They hide under leaves or in the soil's top layer. They hide during the day and feed at night.
They majorly affect the stems. So, when you see that the organic foods you grow at home are not growing, be on the lookout.
How to Control Cutworms: They majorly affect seedlings, so before planting, cultivate the soil to a shallow depth to remove the cutworms in the soil.
You can use a gardening tool or just pick by hand. Alternatively, you can grow your organic plants indoors first before taking them out.
When they grow thick stems, cutworms can't affect them much.
3) Japanese Beetles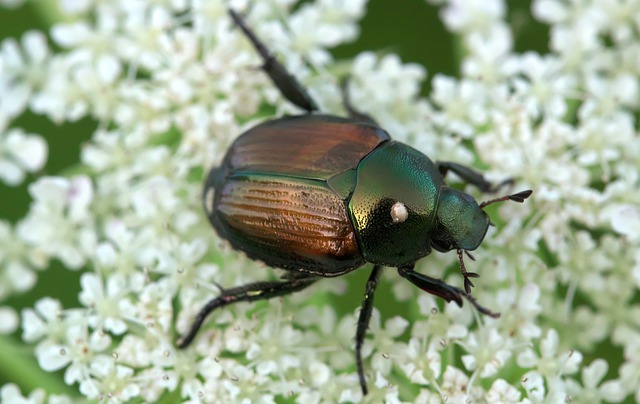 These are other bad bugs that can affect your organic garden. They tend to chew flowers, and feast on the leaves and roots. They affect the intake of nutrients leading to poor growth of the plants.
How to Control Japanese Beetles: You can spray the plants using insecticidal soap to get rid of them. Another method is to place floating row covers to reduce the laying of eggs.
You can apply beneficial nematodes to help get rid of them.
4) Scales
The adult female scale insects have a bump-like appearance on stems, leaves, and fruits. The males are flying insects, while the larvae are crawling insects.
Just like aphids, they suck sap from plants causing weakening of the plants. This also causes foliage to drop off. They deposit honeydew on the plants that can lead to plant disease or attractants.
How to Control Scales: You can remove infected plant parts and burn them to reduce disease spread. Alternatively, use soapy water to remove the scales from the plants then rinse. If the infestation is significant, treat it with summer oil spray.
5) Spider Mites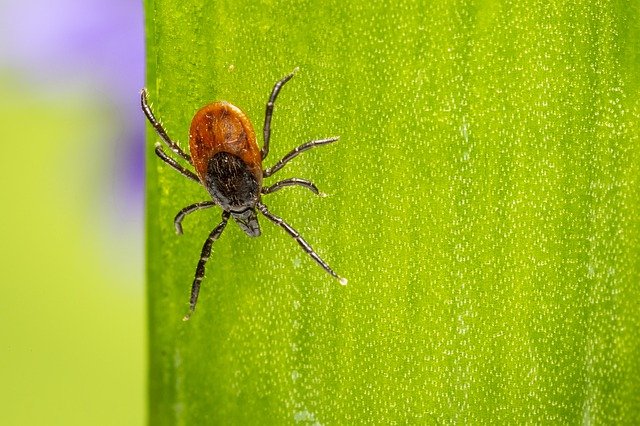 Spider mites are other nasty bugs that can frustrate you. These insects suck plant juices, and when in large numbers, they cause leaf damage. This causes them to drop off.
They weaken the plants and make them susceptible to other plant diseases. You should be wary of them as they reproduce so fast.
How to Control Spider Mites: You can introduce lady beetles or praying mantis to feed on the spider mites. You can control it by spraying water to remove the mites, webs, and dust from the mites hiding spots.
Alternatively, use insecticidal soaps and spray early in the morning or evening. Nonetheless, you can use neem oil which is a pest repellent. If the plants are infested, remove the damaged parts.
6) Squash Bugs
These types of insects mainly affect squash plants and pumpkins. They destroy plants by sucking the juice out of them, causing severe wilting.
How to Control Squash Bugs: Since they are visible, you can simply handpick then drop them in soapy water. You can remove the infected plants and burn them to prevent further infestation.
Always check the leaves to destroy any eggs that you will find there. You can cover your plants using floating row covers to prevent them from laying eggs.
7) Tomato Hornworm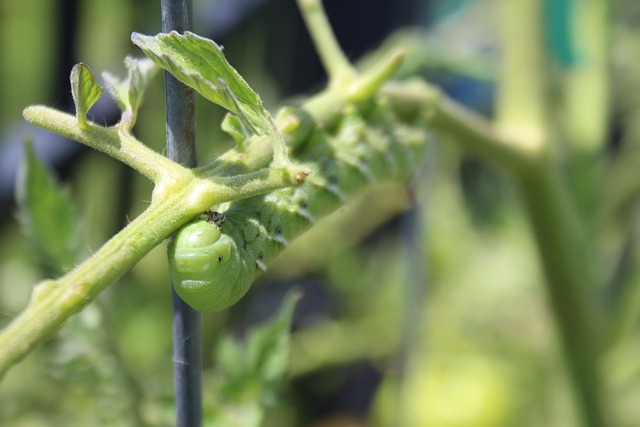 This is a harmful garden bug that eats tomato foliage, pepper, potatoes, and eggplants. The other closely related pest is the tobacco hornworm.
They blend in easily with green foliage and feed non-stop. You will note spotty and chewed leaves and fruits.
How to Control Tomato Hornworms: You can handpick them and destroy them. Tomato Hornworms are easy to detect as they leave dark green droppings in the foliage. Throw them in soapy water to destroy them.
Alternatively, you can spray the plants with soapy water to get rid of them. You can introduce lady beetles that feed on them and eat the eggs.
8) Whiteflies
These are other harmful garden bugs that can affect your plant yields. They tend to weaken and reduce plant growth while producing honeydew.
This honeydew can lead to harmful diseases on the leaves.
How to Control Whiteflies: You can spray insecticidal soap on the plants using a garden hose to get rid of whiteflies.
Make sure both the top and underside of the leaves are covered. Do this in the early morning or evening when the temperatures are cool.
9) Leafhoppers
These are other insects that can lead to lower growth in your garden. They tend to feast quickly on plants.
They feed on the shoots and leaves that can lead to stunted growth. They can transmit plant diseases easily. Some of these insects are green, yellow, or brown.
How to Control Leafhoppers: Rearrange your garden after harvest to prevent further infestation on new plants.
You can use floating row covers to prevent the bugs from damaging the plants. Alternatively, use organic insecticides to take care of the infestation.
10) Flea Beetles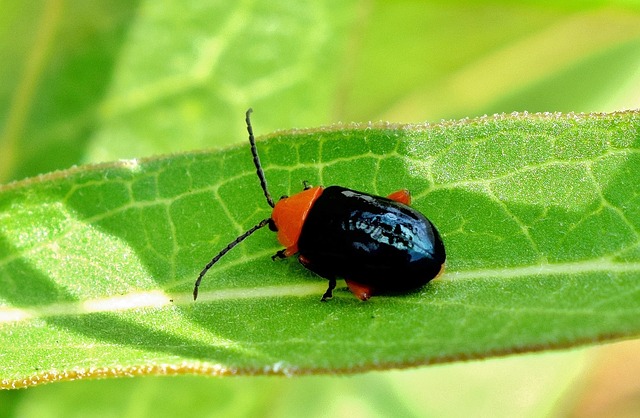 These are small dark-colored beetles that jump like fleas. They don't cause fatal damage to established plants because of how strong the plants have become.
However, they can easily spread bacterial diseases, such as wilt and blight.
How to Control Flea Beetles: Keep on monitoring your seedlings as they grow because they are most vulnerable in that size. Then place yellow sticky traps in your garden to catch any flea beetles. Check thoroughly for any kind of damage.
Identify Bugs That can Ruin Your Garden
Bad bugs can affect your gardening effort by a high percentage. So, you need to take relevant measures to control them. You can even introduce helpful bugs into your garden.
When you remove any infested plants, always burn them to prevent the diseases from affecting other new plants. Try to practice crop rotation.
Not only does it help to add nutrients to the soil, but also starve certain pests. Check your organic farm to make sure there are no harmful bugs and practice organic hygiene sanitation!