It's that favorite time of the year when we get to celebrate Christmas. As a tradition over the centuries, the best way to celebrate Christmas is by gifting our loved ones and decorating live Christmas trees.
Apart from old Christmas trees, you may consider decorating your house with some indoor popular Christmas plants. Some like the Amaryllis and frosty ferns are quite affordable and easy to maintain. Besides, these plants can be the perfect gift to a fellow garden enthusiast.
The great thing about these plants is that they can be placed creatively. For example, you can hang the Christmas cactus on the wall. The cyclamen can be placed on the dining table to make it more appealing. You can place the plants in different spots in the house to make them more appealing.
The good thing about those Christmas plants is that you may reuse them in spring or winter. Just be aware to keep them away from your adorable, curious pets. You wouldn't want them destroying or consuming plants as some may be poisonous.
Start decorating your house with these well-known indoor Christmas plants!
1) Frosty Fern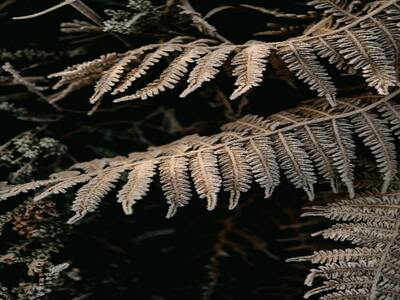 Despite its name, the frosty fern doesn't belong to the fern family. It is a certain kind of moss with white tips that appear frozen; so hard to resist!
The plant is a little fussy and needs a lot of humidity. It can look good in a terrarium. You can enjoy it in the winter, just don't feel bad if it doesn't survive after a few weeks.
2) Christmas Cactus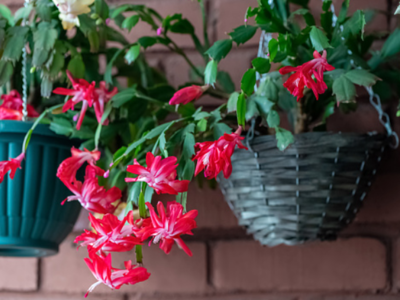 These types of cacti are common during the festivities. At a very reasonable price, the plant is quite an investment as it can last for decades. Their bright pink flowers will no doubt make you feel the Christmas atmosphere.
Just expose it to diffused sunlight and lightly water it when the topsoil feels dry. As soon as winter falls, it goes into slumber; and becomes dormant. To re-bloom, the cactus, keep the potted plant in darkness from the end of September till it flowers.
3) Moth Orchids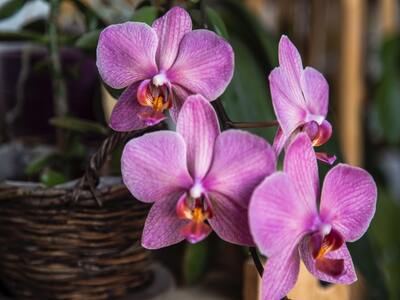 They may appear delicate but are very tough as they are long-lasting. They have beautiful white flowers and usually do not have a soil medium.
Make sure to place them where there is enough direct light and routinely water them. Excess watering will destroy them.
4) English Ivy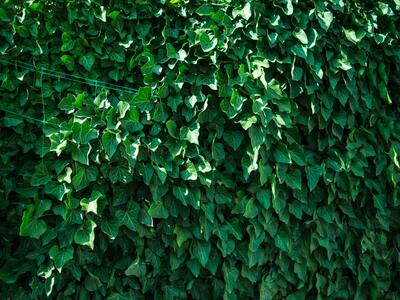 This Ivy plant is hardy with unique, rich variegated green leaves. It is popularly known for its creeping vines around walls and is quite a darling during Christmas.
They are a symbol of Christ's crown that was made from thorns. If you like, you may grow them in trellis or shape them as a topiary.
It's long-lasting, especially when you moderately water and expose them to light.
5) Cyclamen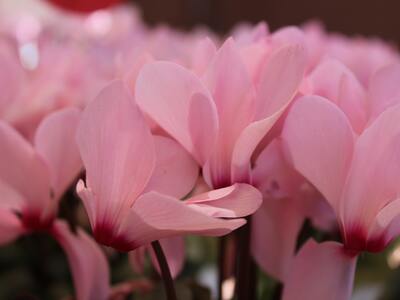 Cyclamens are pretty little houseplants that bloom in pink, white, or red flowers. Whenever they seem dry, gently spray some water on them. They are likely to be dormant in the summer but may grow if you place them outdoors in a shade.
Also, if it stays in the house, maintain cool temperatures of 60degreesF/15degreesC. To revive it, start watering them from late September.
6) Gardenia
They are outdoor plants, but they can be potted to become indoor plants. Their nice fragrance is to die for.
The shrubs need some tender care, e.g. by consistently watering them. Don't forget, they also require enough sunlight. If they survive till spring and reside in a warm climate, then you can take them outside.
7) Lemon Cypress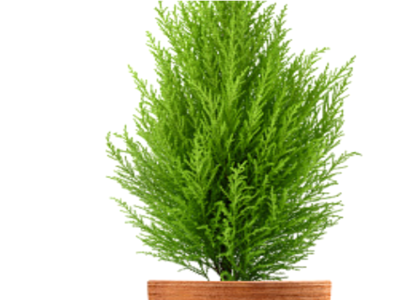 What are the odds that Christmas needs a tree, and this cypress type is an adorable little tree? They are naturally delicate, with a soft-like needle and a citrus fragrance that makes them even more intriguing.
Keep its soil moist enough and expose it to at least 6-8 hours of direct sunlight.
8) Christmas Succulents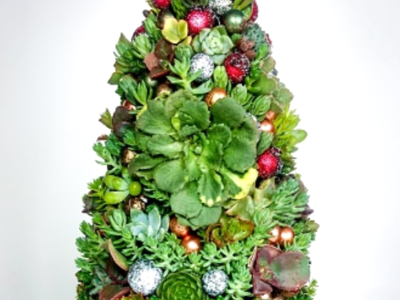 Nothing looks good like a succulent in an enticing little pot. Their fresh green leaves with little thorns at the tips bring out the freshness in the room.
For your Christmas décor, simply dust some glitter on top. In addition, harmless water-based, gold paint can also do the trick.
Since succulents need little maintenance, use a spray bottle to moderately water them when they get dry.
9) Norfolk Pine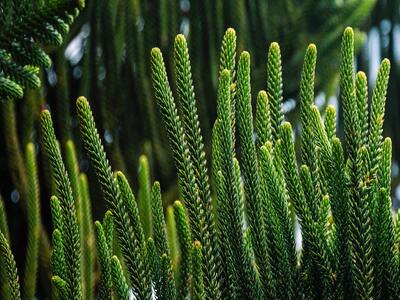 Even though Norfolk resembles a Christmas tree, it is a tropical indoor plant. Its branches make the perfect winter decoration very easy and fun; even little ones can reach it and hang their favorite décor.
Since it thrives in moderate temperatures and high humidity, it would also do well in regular mists.
The potting soil has to be moist, or the lower branches will start dropping and won't grow again. Since they are too delicate, you may want to hang light ornaments if you must decorate.
10) Poinsettia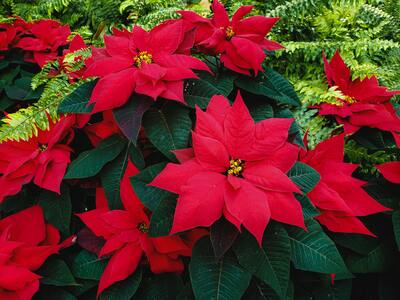 This is a traditional Christmas plant, famously known for its outstanding bright red foliage. However, there are other shades to choose from like pink and cream. Its splashing color knows how to outline the Christmas spirit.
While in the quest for a poinsettia, pick one that doesn't have yellow leaves and protect it from cold air.
11) Rosemary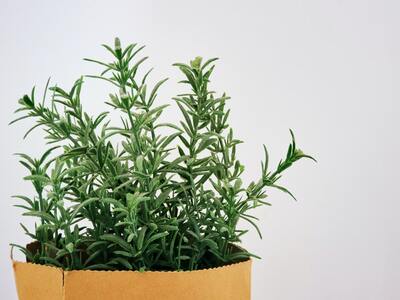 The plant carries a reminiscence of pines' aroma that makes one want to eat them. Well, it's a wonderful herb and can be used in tea making. Would make the best tabletop décor for the festive season.
Looks so appealing when sheared in a tree. You need to put it where bright light falls and allow it to dry during water breaks.
12) Lavender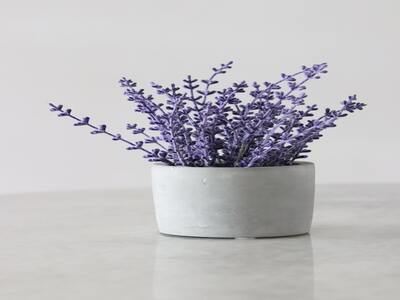 Who doesn't love that lavender scent around them? It would even be better to have this plant during the holidays and have everybody talking about how good your home smells.
Let it dry off excess water and give it enough light.
13) Mistletoe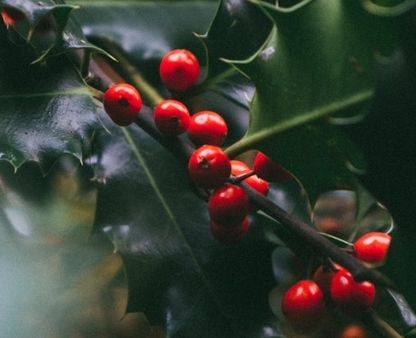 An interesting houseplant that represents love and affection. It is hung at homes to spread joy during holidays. However, the plant is parasitic and needs a host to survive the period.
They grow really slow but are persistent. Their cute colors make it an ideal Christmas plant choice. However, at times they tend to be parasitic and derive nutrients from other nearby plants.
14) Winter Cherry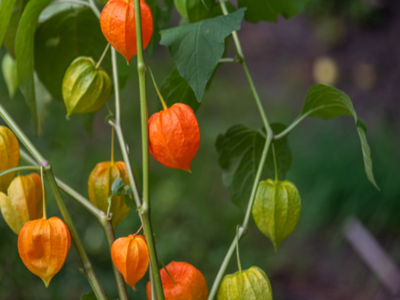 Its flowers have distinctive berries that are common around Christmas time. When the berries are further from the stem, they become richer in the red pigment.
They do so well under direct sunlight and cool temperatures.
15) Azaleas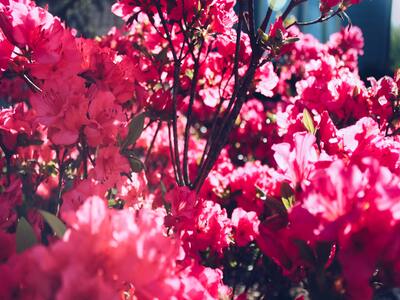 They are green shrubs with very popping red flowers. It is one of the most adored plants during winter and extends its blooms till early spring.
Do not give it too much sunlight as it will kill them. To be on the safe side, grow it in partial shade.
On top of that, the plant will flourish above 68degrees F, a quality that makes it the right plant for winter.
Make this Christmas season different with these popular indoor plants!
It doesn't matter if you grow your plants indoors or buy them, as long as the Christmas spirit is brought out. The traditional Christmas tree is good and will continue to exist in generations to come.
However, these 15 plants will guide you in spicing things up in your lovely home. Some, like lavender, will entice your guests and fill the air with their nice scents, while others make the perfect décor.
I hope this article helps you decorate your house with popular Christmas plants. And if they don't, they are not the only ones! There's a whole other list waiting for you to try them out.
So, good luck, and hope you find the ideal plant for your home.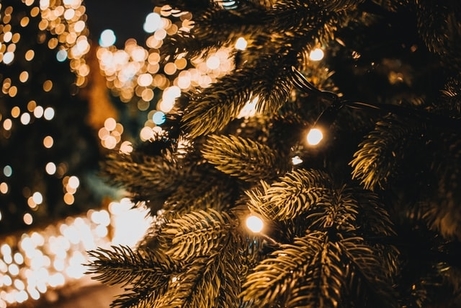 Image Courtesy: Unsplash and Pixabay