At times you may get tired of buying food from the grocery store without knowing how long they have been on the shelves. You may fear what chemicals were used during the planting of the vegetables, fruits, or greens.
Why not Grow Your own Vegetables at Home?
Wondering which vegetables, you should grow at home? If you're looking to try growing some vegetables in your own organic garden – we have a few that can get you started. These are low-maintenance veggies that can be easily grown in a limited space and with minimum effort. Check them out!
1) Pepper
Pepper is one of the best organic foods that thrive well in any environment. They are used in many dishes to add flavor and proper digestion of food in our bodies. You can grow the yellow, red, or green pepper varieties in the comfort of your home.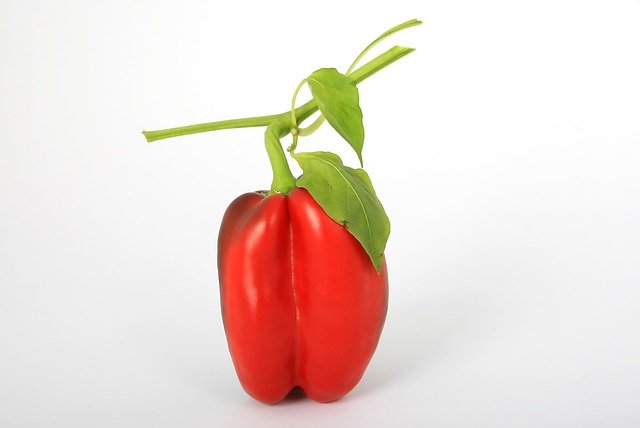 Fill a planting tray or pot with sandy loam soil and plant the pepper seeds a quarter of an inch deep. Put the planting pots/container indoors for 8 to 10 weeks as pepper seedlings require enough warmth to germinate.
Try to maintain a temperature of about 70 degrees Fahrenheit. You can then take the planting pots outdoors as time goes by. Frost is a significant challenge that can inhibit pepper growth.
When you transplant the pepper to the garden, plant them 18 to 24 inches apart. It needs a moderate supply of water from sprouting until sowing time. That's why sandy loam soil is recommended, as it drains well and holds enough moisture.
As the pepper plant continues to grow, add mulch to retain the moisture. Peppers are rich in minerals, vitamins, and amino acids. It tends to sprout extra roots from the stem. So you need to grow it deep inside the soil.
Summary: For proper pepper growth, mulch well, water carefully, provide warmth, use the right fertilizer, stake well to keep them away from pests, and plant near companion pests. Always check the condition of the pepper plants as they grow.
2) Salad Leaves
Salad leaves can be grown year-round. If you have enough space, grow directly on the soil. Otherwise, you can use plant pots. Clear the planting area from weeds or stones. If planting outdoors, make shallow drills about 1 centimeter deep and water along with the drill.
Scatter the seeds and cover lightly with compost and water adequately. If planting indoors in pots or containers, use fertile soil, scatter the seeds on the surface, cover lightly, add compost and water.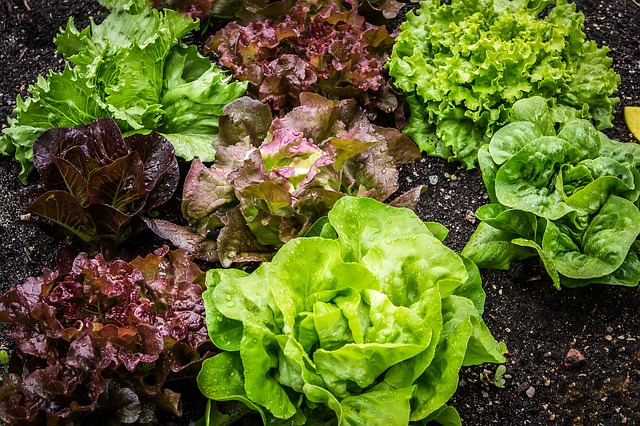 In addition, boost the moisture content by adding well-rotted organic matter to prevent them from turning bitter. The major salad leaves predators are slugs and snails. To keep them off, use crushed eggshells or salt. Sow every two weeks to ensure continuous cropping. When the plants reach 5 centimeters tall, mulch around to retain moisture.
When the leaves are large enough, you can pick a few from each plant, and when the plants start to get flowers cut them off as they will become bitter. The best salad leaves are lettuce, mascara, salad bowl, and wild rocket.
Summary: To grow salad leaves, use the right soil, water frequently and mulch well. Once harvesting season reaches its peak, you can make the best appetizer from your home-grown salad leaves!
3) Radishes
Radishes are rich in minerals like calcium and potassium. They help lower high blood pressure and reduce heart-related diseases. There are two basic types of radishes, the crunchy sprint varieties, and winter radishes. They provide great natural nitrates that are effective for great blood flow.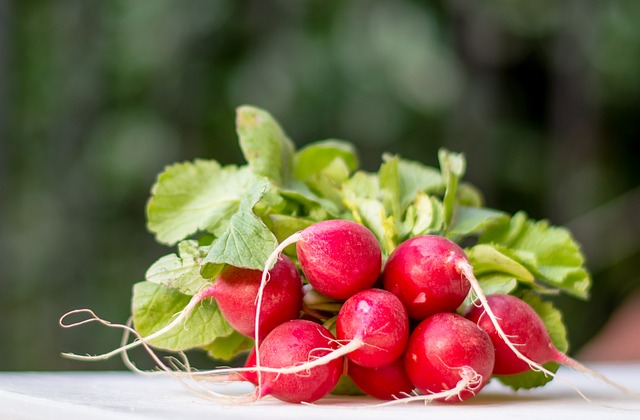 Simply, prepare the land or soil you will use in the plant pots, scatter the seeds over the soil and cover lightly with soil. Remember to water it.
After a week, when the radishes have reached a height of 1 to 2 inches, thin the seedlings to leave one plant for every 2 inches. This helps provide enough space for the growth of the roots.
Radishes can be grown alongside carrots and beets. Even though the soil needs to be moist, it shouldn't have standing water.
Summary: The best place to grow radishes is outdoors. Radishes will be ready to harvest after three weeks. Don't leave the radishes in the ground after they reach their mature stage to prevent deteriorating.
4) Herbs
Herbs are one of the simplest plants to grow and help to add flavor to any cooked meal. There are different herbs you can grow such as basil, mint, oregano, parsley, thyme, and rosemary.
To grow the best herbs, use fertile soil, water once a week, and keep in a warm or sunny spot indoors in a pot or outdoors in your home garden. Provide feed fertilizer at least once a month. Your planting mixture needs to provide enough drainage to ensure the excess water gets out. Most herbs take 14 to 60 days to germinate.
Herbs are good for spicing up pasta, chicken roast, or any other major dish. If you are not an experienced gardener, you can use starter plants for your herbs.
Summary: Herbs thrive well in warm temperatures and well-drained soils. The herbs should be grown in sunny environments to thrive well.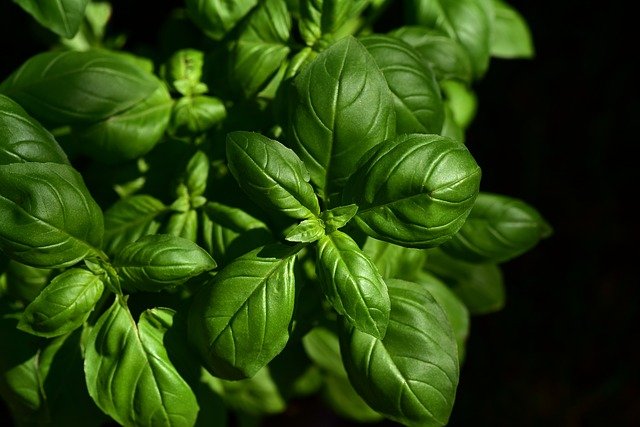 5) Spring Onions
Spring onions can be used in several dishes to bring the crunchy element. Generally, they are used for seasoning in soups and salads. During early spring is the best time to grow them.
While planting outdoors, use well-draining soil. Get the soil down to a fine tilth and add an all-purpose fertilizer before sowing. Make drills of 1.5 centimeters deep and 15 centimeters apart and sow thinly.
Waterlogged soils can make your plants rot; so, don't overwater. If planting indoors, add compost to the soil about 3 centimeters from the top of the container, scatter the seeds, and cover with 1.5 centimeters of compost. Water sparingly to keep the soil moist.
Summary: Use well-draining soils and water sparingly. When they have grown a few inches tall, you need to cut above the white part. This is because the spring onion is mainly grown for stems rather than for bulbs.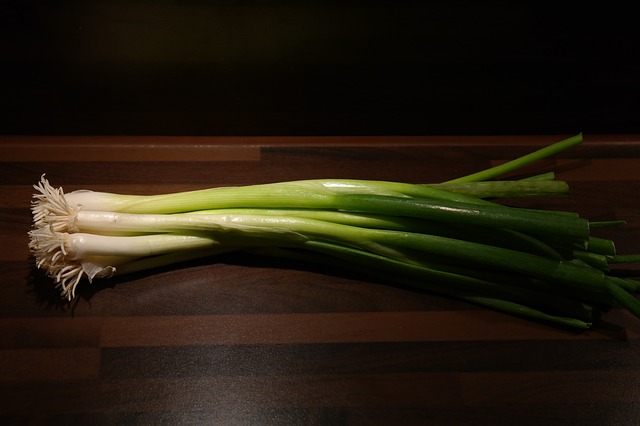 6) Broccoli
Do you know the nutritional value that Broccoli has? It provides fiber, Vitamin C, Vitamin K, iron, and potassium. Gentle steaming provides the best nutrients, but cooking makes it tastier.
It is a cool weather plant that grows well in spring and fall. To avoid any kind of frost, broccoli can be grown indoors and transferred to the garden when the temperature rises. Prepare your garden or planting pot by adding fertile soil, scattering the seeds, and covering lightly.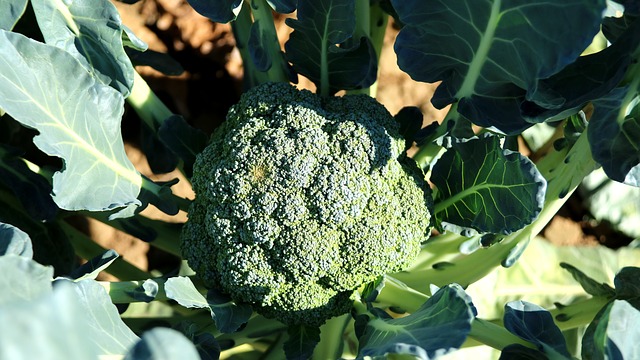 Water the broccoli seeds and plants frequently for proper growth. If at any time you see cabbage worms, pick them with your hands.
Summary: For proper growth, broccoli requires sunlight six to eight hours a day. The soil should be well-drained, moist, and slightly acidic.
7) Peas
Peas are another organic food that you can grow in your home. They require minimal effort and are high-yielding. For effectiveness, you can use a container that is 10 inches deep. The plants require a trellis or cage for plants to climb.
When you grow peas in wide rows close together, it helps prevent the emergence of weeds. Make sure not to thin the pea plants when they germinate. Peas are light feeders, so they don't require fertilizer. Also, water deeply once a week. Moreover, the best time to water is when the plants are blossoming.
Peas grow well when there is cold weather, and once heat increases, the pea plants will stop producing. They are great and can be cooked as a main dish with some other complementary food.
They offer the best basic nutrients that are great for a healthy body.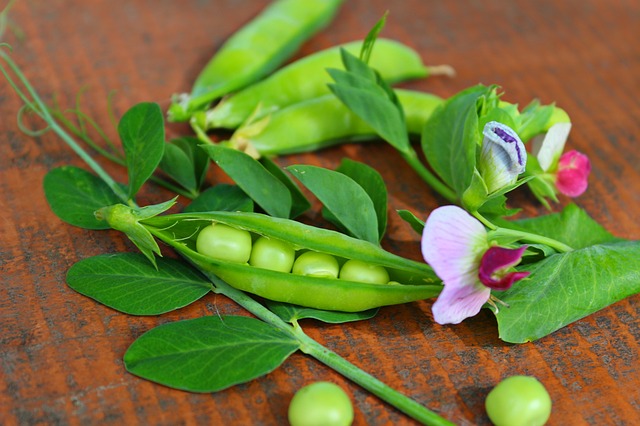 Summary: If planting outdoors, use raised beds, provide support, water regularly, mulch, and protect against any pests. Check the pods to determine whether it is time to harvest. If the seeds have ridges on the pod that are dull green, it is time.
8) Tomatoes
You can never go wrong while growing tomatoes. Not only are they easy to plant, but they can be used to make most meals. They are both nutritious when raw and cooked. Some tomato varieties include red robins, yellow pears, and Florida Petites.
If you want your plants to grow faster, use tomato starter plants. Grow them in a sunny spot to ensure they get at least 6 to 8 hours of sun per day. This helps to increase their flavor level. Choose to either stake, trellis, or cage the tomatoes for better support. Give each plant enough room to grow.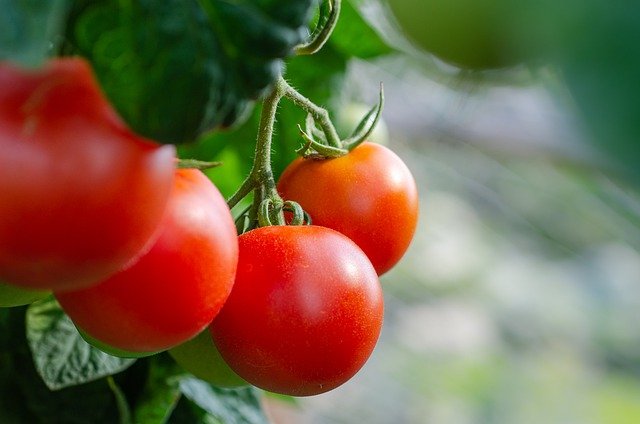 If growing tomatoes, indoor or outdoor, use high-quality garden soil with enriched compost. When planting in a container, you can use a potting mix to add more fertility.
To plant tomatoes, bury two-thirds of the stem to ensure the roots sprout—water every morning and on dryer days, twice a day. Cover the ground with 2 to 4 inches of mulch to minimize weeds and keep the soil evenly moist.
Tomatoes are known to be self-pollinating, but if they don't, you can tap the stems of the open flowers for pollination to take place.
Summary: Use a starter tomato plant, use well-draining soil, and add fertilizer and mulch often. Always be on the lookout for pests and diseases. Tomatoes are grown indoors require more water than those grown outdoors. Follow my step-by-step guide to start your tomato garden!
Start Growing Organic Today!
Starting a home garden is easy if you have all the requirements. It would help if you did thorough research to know the best soil that a plant can thrive in. So, always be cautious of the kind of crop you want to plant and whether there are any special requirements.
While growing crops at home, try to check whether any pests have infested them. Try as much as possible not to use chemicals on the plants.
So grab your gardening tools and start your own organic garden now!