The more our cities are growing, the smaller apartments are becoming. However, don't let that deter you from starting a home garden, regardless of your space! Worldwide surveys indicate that indoor gardening is an investment for your health. 
Worry no more! I will show you some DIY creative indoor garden ideas in the small & limited spaces. Newbies can finally go green and do something fun during the COVID-19 pandemic. Let's create a living room that feels like a forest or a fairytale mini-garden to improve your home!
Why Should you Grow Indoor Garden Plants?
Ordinarily, plants have the exceptional properties of eliminating carbon dioxide from the atmosphere and producing oxygen. In other words, plants purify the air, which is dreadfully vital to all living things.
House plants like spider peace lilies eliminate toxins from the air, including formaldehyde and ammonia.
Nature Reconnection Benefits
Great people who connect with nature attest to emotional and mental benefits. Plants have this calming effect and optimism, especially when you wake up each day and see them flourishing at your home.
Research at Michigan University shows that indoor plants increase memory retention, creativity, improve moods, and boost cognitive performance.
Some plants have extraordinary medicinal values. You need to grow the right ones apart from vegetables and flowers. Chamomile and Echinacea, for instance, are teas that help boost the immune system.
Lavender, cinnamon, and peppermint, on the other hand, are just essential oils, while aloe suits all your beauty hacks.
Best Indoor Garden Plants to Grow in Your Apartment
One thing with tiny spaces in the city is how challenging it is to accommodate your items, leave alone an indoor garden.
However, with some creativity, you can do that little apartment wonders. You can grow that beautiful garden of yours on bookshelves, walls, beside the windows, or hang them from the ceilings.
Perhaps plan a day keenly observe which plants should grow where. Consider the light intensity and type of plant. You can browse through our previous articles on indoor plants ideas to choose what's best for you.
After careful consideration, now single out the perfect indoor plants for your house. I will share a few plants that won't let you down.
The spider plants are the best carbon monoxide removers that suck in benzene, formaldehyde, and xylene. All spider plants belong in the kitchen near heating vents and stoves.
Peace lilies carry the same characteristics as chrysanthemums and remove toxins in furniture, glue, and paint.
Succulents are one of the best air purifiers. For instance, aloe vera, ferns, snake plants, and rubber plants purify the atmosphere. These plants are recommendable as they only need low maintenance.
This plant has respiratory advantages since it increases humidity.
I am sure you would want your house to smell amazing and look incredible. Why not settle for color-popping plants?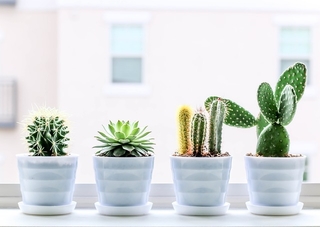 Indoor Garden Ideas That Truly Improve Your Living Environment!
Idea # 1 – Light Bulb Planters
Using bulbs is one way to be creative. However, you need to be careful with the kind of bulb to use. 
Choose the heavy-duty bulbs to make an opening at the top. It's affordable because you'll be recycling the bulbs to create pretty indoor plants.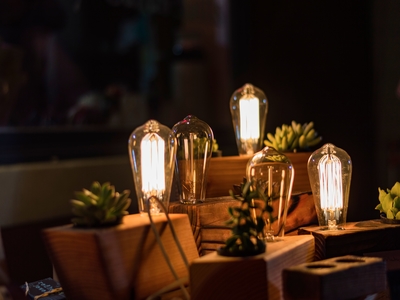 Idea # 2 – Hanging Bowls
Having pots hanging from a shelf, ceiling, or plants is so satisfying. Set up double rod planters in a window with enough sunlight.
Hanging plants will always look great on your kitchen or bathroom window just above the sink.
Idea # 3 – Wall Planters
Have your interior décor customize your wall to accommodate the plants. Let the lights exude adoringly behind these plants.
With this DIY, you can set up anywhere in your space, like down the hallway or across a foyer.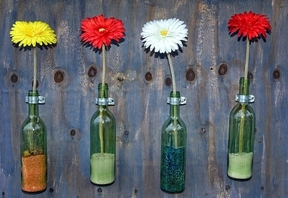 Idea # 4 – Boxes on the Wall
Have a handyman put up neat shadow boxes on your living or bedroom wall. This setup will highly favor the plants that need low maintenance, so spice it up with succulents and other plants that fit.
I assure you, your garden wall boxes will bring interesting discussions over a book club or get-together meetings.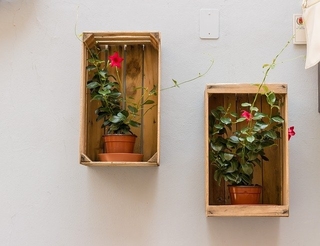 Idea # 5 – Modern Wall Garden
How often do you walk into rooms and fall in love with the artistry? You can also do the same with your modern apartment. Customize it with unique concepts. Moreover, their built-in watering systems make maintenance quite efficient.
Idea # 6 – Landscapes
Creating tiny landscapes is so impeccable. Imagine featuring anything you can think of with lights that turn on around them.
Everybody will find this idea intriguing and genuinely adorable.
Idea # 7 – Planters by the Windowsill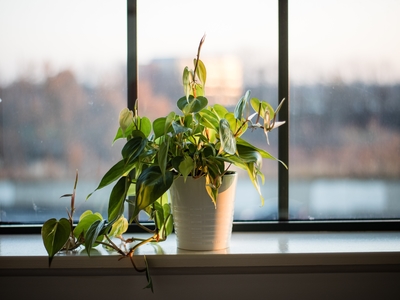 Windowsills are suitable for cactus and succulents. No doubt they'll liven your space with their rustic outlook. You can repurpose wood, which will make it every more enjoyable!
Idea # 8 – Vertical Garden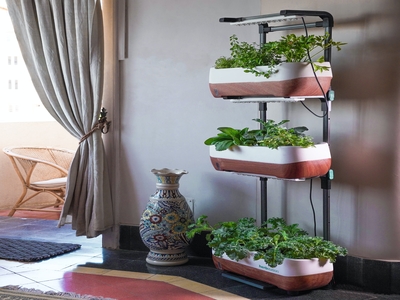 Vertical indoor gardens comprise a network of trivial pots that nurture your plants to grow to their full potential. Their patent design ensures the plants receive enough water and sunlight.
This is suitable for newbies who just found their gardening hobby and want to test the waters.
Idea # 9 – Zen Gardening
One unique indoor gardening idea is the Zen garden. They are easy to set up as they only need you to use natural elements like rocks, seashells, statues, or moss.
They are also easy to maintain and versatile as they instill that tranquility in your home.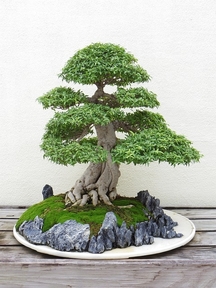 Idea # 10 – Atrium
You cannot go wrong with an atrium. If you have an unused room or balcony, why don't you convert it to an atrium? You can use your porch as well, as long as you create a barrier to close it off and style it up.
Idea # 11 – Mug Garden
The mug garden also takes up little space. These mugs will look so good on your coffee table or your home desk. Use a succulent or cactus since they need less water to thrive.
The mug size doesn't matter as long as you become creative.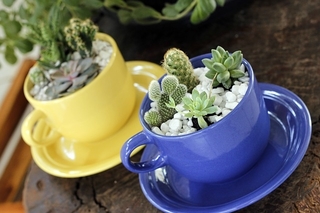 Idea # 12 – Actual Tree Growing
Consider growing a tree ideal for your space and place next to enough sunlight. Try out a citrus tree or snake plant, for example. If space is a barrier for tree growing, then you can turn to option B. How about a bonsai? The forest-like mini trees shower the room with magic and are easy to prune.
Idea # 13 – Green Bathtub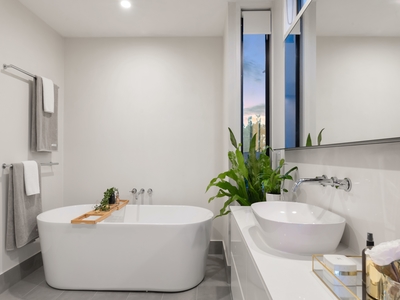 Surround your bathtub with green plants. Additionally, galvanize the pots to complement your wall colors – with a chandelier and fringing curtains, you can have an elegant modern bathroom.
Idea # 14 – Recycling Your Bar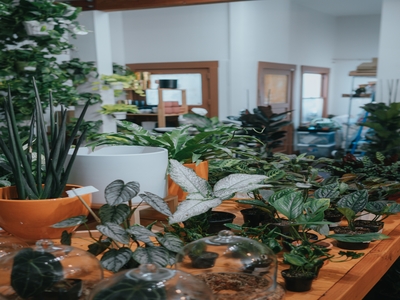 You might have a minibar cart by the kitchen shelf that you want to give another purpose. But first, you'll need to store your liquor in another place as you repurpose that cart for indoor gardening!
Idea # 15 – Water Gardens
Water gardens are not hard to put up, even for newbies. All you need is a jar that is big enough to incorporate goldfishes, some pebbles, and a fern. Kids would cherish this indoor gardening as they are simple, occupy little space, and are pretty cool.
Start Decorating With These Indoor Gardening Ideas!
There are many DIY indoor gardening ideas to choose from! You may not use the ideas in this article, but I hope I've helped you unlock other creative ideas! 
Once you start customizing that tiny space to fit your plants, you'll notice how easy it is. Enjoy!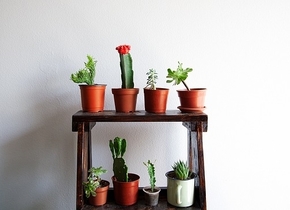 Image Courtesy: Unsplash and Pixabay.