If you are a beginner in organic gardening or want to create an indoor garden with your kids at home, hydroponic farming is the way to go. This can be as simple as starting with some indoor water plants.
You can grow plants in just water without any soil! No more worries about your kids playing with or spilling soil all over the house. During COVID-19, use the extra time you have at home and decorate your space with indoor plants.
Simply get a vase, add some water, and find the perfect plant that will flourish well depending on where you live. This method is favorable if you have limited space in your home, office, or dorm room. It is not only low maintenance but also aesthetically pleasing if you have a good eye for the right kind of glasses and vases. It is also great for stress management.
What to Prepare for Your Indoor Water Plants
Purchase a Container
To get started, get yourself a suitable container. You can get a jar, vase, or even test tubes from your local laboratory shop. But, you don't want any copper, brass, or lead. The metals might corrode when fertilizer is added. Also, it may cause damage to the plants and result in your plants dying.
It is best if you use a dark or opaque container since it will block direct light from the plant. This will help stop plant rot or algae formation. However, if you can't get an opaque container it is still fine. Just make sure the plant is away from direct sunlight and you are good to go.
I prefer clear vases since you can see your plant grow in water and it gives the room a pure and natural aesthetic. As a mom, you will be pleased to see your kids excited about growing plants.
Fill the Container With Planting Elements
Once you have your preferred container, fill it three-fourths of the way with florist's foam, gravel, sand, or pebbles, and add a pinch of powdered charcoal or a small piece of charcoal. This is essential in keeping the water clean, clear, and smelling nice.
Next, mix a diluted solution of water and liquid fertilizer – the amount recommended on the instruction label – and add it to the vase.
Another thing about this type of gardening is that the plant can be replanted after a few months if you wish. If not, they can grow to maturity in the same water vases.
Some of the Best Indoor Water Plants to Grow in Your Home With Minimal Effort
1st Choice: Chinese Evergreen
If you are looking for the perfect office tension reliever plant or house plant, this is your first bet. It has many species you can choose from with varied patterns and colors from yellow, green, pink, white, and red. Match it to your interior design color and watch it add some life to your home!
To grow it, cut about 6 inches long stems and place them in your prepared container and leave it in a bright room but away from direct sunlight.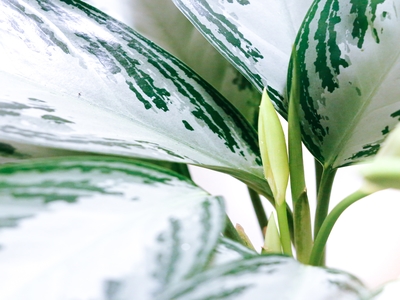 This plant has low light tolerance and doesn't require too much maintenance. So, you won't need to follow up with your kids on whether they have watered them or not.
You should definitely get a name for each child's plant! This will instill responsibility in your kids. Keep an eye on the water and add it when it evaporates or change it when it starts to become cloudy.
2nd Choice: Dumb Cane
The dumb cane is one of the most popular indoor plants for those who love statement pieces in their spaces. It has huge leaves that will undoubtedly bring oomph to your living space.
Simply cut about 6 inches of its stem and store it in a large vase that can support its mature size. Watch it brighten up your room! Just like the other indoor plants, avoid direct sunlight.
Remember to be cautious when handling this plant during propagation by wearing gloves. The sap is quite toxic and can cause skin irritations when touched.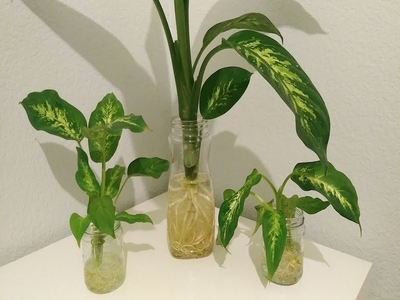 3rd Choice: English Ivy
This is a climbing plant and can be very invasive, so it should only be planted with enough space to avoid choking other plants. When used as a dense ground cover or to cover walls and other structures, it does a good job.
To propagate this plant, cut 4 to 6-inch clippings and plant in a water vase. When cutting, remember to cut places that are still green and vegetative – avoid woody areas.
This is because the dry woody areas may take very long to develop roots or not root.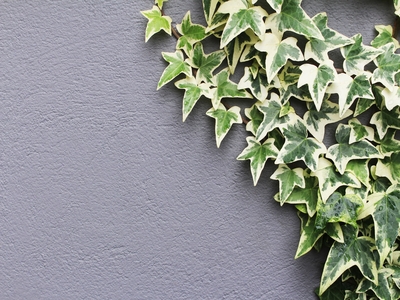 4th Choice: Philodendron
There are several species, but the heart-leaf Philodendron is quite adaptable to hydroponic farming. When propagating, just like most water plants, cut 6 inches of the stem and place it in bright light but not direct sunlight.
Remember to keep the water clean by adding some charcoal to filter it and stop algae growth.
If you make your living room more natural, it will make everyone at home happy.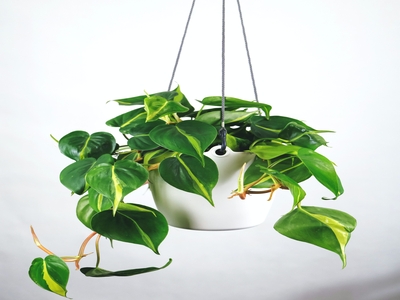 5th Choice: Pothos
The pothos plant has a wide range of about 13 different species. They include Golden Pothos, Marble Pothos, Queen Pothos, Neon Pothos, and more.
However, the Golden Pothos is quite popular because of its glossy heart-shaped leaves. It offers a beautiful cascading aesthetic, and when placed on shelves, it will draw attention and bring elegance to your house.
This particular species has medium-sized leaves, which can quickly become large in warm conditions. It can be invasive in humid, tropical climates.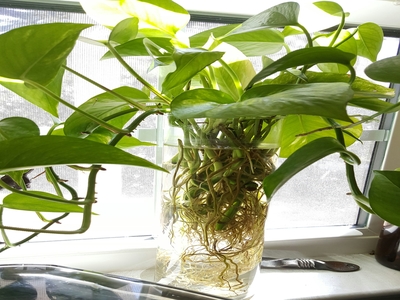 6th Choice: Moses in a Cradle (Thoeo)
Some of the well-known species of Moses in a Cradle include Rhoeo discolor and Rhoeo spathacea.
This is a unique plant that can survive temperatures as low as 20 degrees Fahrenheit (-6 degrees Celcius) before they are killed off. Temperatures above this will cause damage, but not kill the plant.
It is drought tolerant and can develop root rot and foliage diseases if kept in places that are too wet or watered more than required.
You can grow them in water and enjoy watching them grow.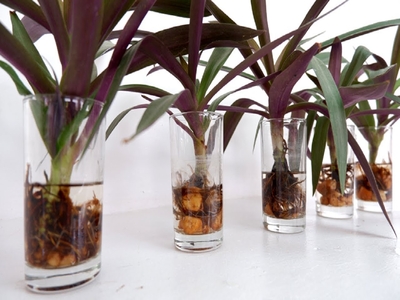 Decorate With the Best Indoor Water Plants!
Working from home and having to adjust to the current restrictions can be frustrating. However, growing indoor plants in your house can help relieve stress. The focus will be diverted from COVID-19 into taking care of the plants.
Most of these indoor plants that grow in water have the same growing techniques. First, try growing these water plants, then you can combine them with nice hanging plants to create a green and natural environment in your house!
Stay safe, stay gardening!
Image courtesy: Unsplash.com and Pixabay.com