Would you want to grow a tree in your garden for shade? I have compiled the 6 fastest growing trees you can grow near your house for shade. They are easy to plant and within a few years, they will have reached a good height.
You will never regret the benefit of enjoying outdoor shade while enjoying the breeze. However, you need to consider your yard or land's weather conditions, soil conditions, and size.
I definitely wouldn't want the tree roots to start destroying your home's foundation. So, the size of your plot will determine how many trees you can plant and how well they will survive.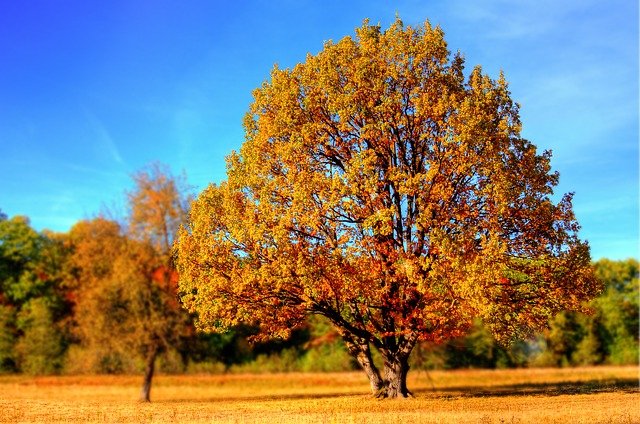 1) Quaking Aspen
This is one of the fastest-growing trees that you can have in your garden. It is one of the giant trees that grow in clones and reproduce by sending sprouts from the roots. It is not a tree for all places, but you will be delighted if planted in the correct location.
It prefers moist soil and shoots out suckers that will grow into full-sized trees. You need enough space to produce it, but it can be an issue if you plant in a controlled area. The tree requires a lot of space. So, it would help if you considered whether it would interfere with the surroundings and not start bulging into your neighbor's land.
Its leaves produce a soothing sound that can make you feel relaxed while under it. It grows up to a maximum height of 50 feet and spreads up to 30 feet. Moreover, it grows in its colony and can form a large shade if many trees grow in the same place. It grows up to 24 inches per year.
Summary: It is an excellent choice for a shade tree at home. However, quaking aspen trees can easily attract nuisance pests. Fortunately, you can minimize that through proper watering, fertilizing, and insecticidal treatments as they grow. It is best grown when there is a large space.
2) Pin Oak
Pin Oak is another fast-growing tree that you can grow at home. It is highly tolerant to many soil conditions, heat, soil compaction, and air pollution. Hence, be assured that once you grow it, it will provide an ultimate result within no time.
It is commonly grown in yards, streets, and parks. You can choose among the 60 varieties of oak trees to find the most ideal for you. The pin oak can help provide a leafy canopy. It can grow up to a maximum height of 70 feet and spread up to 40 feet. It grows up to 24 inches per year.
For proper growth, ensure it gets 6 hours of direct sunlight. Unfortunately, it cannot tolerate alkaline soils. So, you will need to find substitute soil or treat the soil.
Summary: It grows well in acidic, loamy, well-drained soil. It can tolerate wet conditions, including moderate flooding. It is easier to transplant than most other plants. Moreover, it has an excellent branching pattern that makes it stand out.
3) Bald Cypress Tree
It is among the fastest-growing trees that you can use to provide shade on your land. It has a spreading canopy that has the capability of blocking sunlight when enjoying the outdoor breeze. It can grow up to 70 feet and spread to 25 feet.
Bald Cypress trees can adapt to both dry and wet conditions as long as the soil is right. Even during floods, the tree can still withstand the condition. This fast-growing tree increases in height from 13 inches to 24 inches per year. Why not grow a bald cypress tree?
It needs at least 6 hours of direct sunlight every day for proper growth. It typically grows foliage that helps it with photosynthesis, with it being needles and not leaves. These trees are well known for their high survival rate of up to 600 years.
Summary: Their leaves' color ranges from yellow-green to soft green and orange-brown during different seasons. It grows pyramidal, so if you have minimal space, it can serve the purpose. In wet conditions, bald cypress trees tend to form cypress knees which are distinctive structures that form around the roots above the waterline.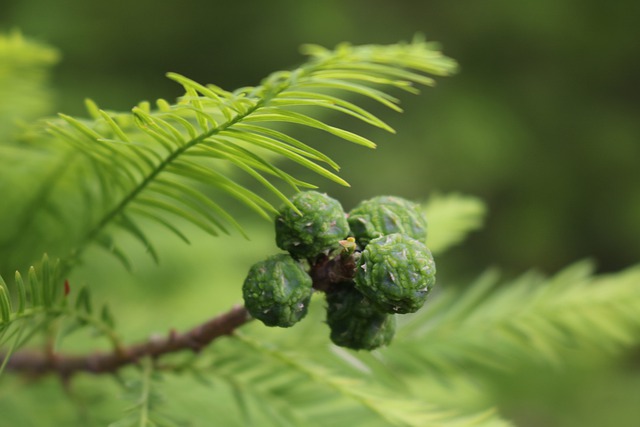 4) Weeping Willow Tree
This tree is among the fastest-growing and is known for its great branches. It is ideal for providing shade at home. The leaves tend to be light green on the top and grey at the bottom. It can grow up to a height of 40 feet and spread up to 35 feet when it reaches maturity.
It provides a perfect spread for sufficient shade. In the early stages, the weeping willow tree grows well when exposed to partial shade or direct sunlight for a minimum of 4 hours. It can tolerate both dry and water-rich areas. You can expect 3 to 4 feet growth of the tree each year.
Summary: Weeping willowing trees shed a lot of leaves and twigs. Therefore, if plan to plant in your home, grow it further away from where they can't damage a place. Don't plant near sewer drains or septic systems as the roots spread far when they note a water source.
5) Hybrid Poplar
This tree variety can grow up to 8 feet per year, reach a maximum height of 50 feet, and spread to 30 feet. Not only will it provide shade, but it also functions as a windbreak, hedge, screen, and road line.
If you want to shade your property, hybrid poplar is an ideal tree. It is wind, disease, and insect resistant. It can live for 30 to 50 years. You can strategically plant the trees to block the direct sunlight when sitting outdoors.
It grows at a rate of up to 5 to 8 feet per year. While in the early stages, the hybrid poplar tree typically requires 6 hours of sunlight.
Summary: This fast-growing tree forms an oval shape when mature. It is prone to limb breakage and it is not recommended to plant where damage can be caused.
6) Northern Catalpa
This is another fast-growing tree that you can grow in your home. It is gradually used as an extensive ornamental shade tree. You can plant it as a street tree or lawn tree. During flowering, it usually has abundant white and exotic flowers.
Northern Catalpa grows to a height of 60 feet and spreads up to 40 feet at maturity. The height can increase to about 13 inches to 24 inches per year. While growing, it requires full sunlight or partial shade with a minimum of four hours of direct sunlight. It can tolerate wet and dry conditions.
Summary: It can develop a unique twist of branches and trunks. It can start flowering about 7 years after planting. It requires a regular clean-up when the flowers, petals, and leaves drop.
Best Trees for Your Garden
Trees are really important as they provide a lot of benefits to the ecosystem. So, they can be a great source of beautifying your home. To plant a tree, you need to dig a proper planting hole three times larger than the actual tree root width. When taking the tree out of the container or plastic paper, check the condition of the roots. After planting, water the area and add a bit of mulch. Continue watering regularly for proper growth.