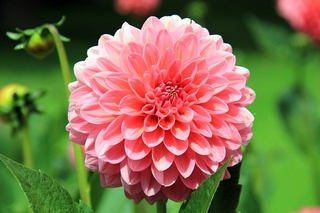 Have you ever dreamt of having your own flower garden? A garden full of flowers will help boost your mood and energy after a stressful day, especially during this pandemic. It is easy to set up a flower garden, as long as you have the right gardening tools and know the basics.
Using the right strategies will get a flower garden that you will love for years. Just imagine sitting outside in your garden under a tree shade, looking at the beautiful flowers in your vicinity.
In this article, I will cover everything you need to know about how to start a flower garden and maintain it. It is as easy as starting an organic garden. You can choose to start growing your flowers in a garden or bed first and translate them into a garden later.
Are you ready? Let's get started now!
Step 1: Design Your Flower Garden Landscape
In this initial step, choosing the ideal place to position your flower garden is as important as preparing the soil. You can decide to have your flower garden in the backyard or on the front lawn. Choose a location that is free from any external distraction.
In the planning phase ask yourself these questions: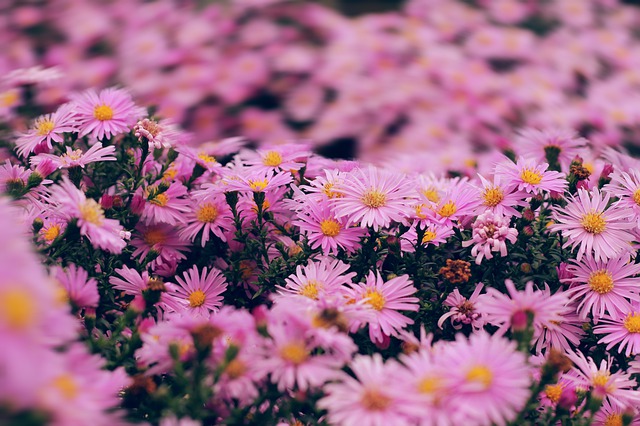 Do you have stray dogs or cats in your neighborhood that don't respect people's privacy? Sure enough, trespassers can mess up your flower garden!
How large is your land? Can it accommodate a large or small flower garden?
What do you hope to achieve with your flower garden?
Where is a place that gets enough sunlight? Some flowers require full sunlight while some just require partial sunlight.
Choose a starting point and mark where you want the garden to end. It doesn't have to just be in one place; you can even have two different garden locations if your space allows. Just make small boundaries of the garden borders. You can even use simple sticks to mark the area.
Step 2: Prepare Your Flower Garden
In any planting, whether it is organic gardening or a flower garden, you will need to prepare your soil for planting. Some of the gardening tools that you will need are a shovel, rake, tiller, watering can, gloves, and gardening clothes.
Now that you have already structured your flower garden's landscape, it is time to clear the area to prepare it for planting. First, clear out any grass and weeds in the specific spots using a shovel and weed puller.
Then use a fork to break into the land and make the soil particles detach. However, just dig when the soil is moist; you can easily break the soil structure if you dig when it is dry. Remove any rocks or large stones in the ground.
Test the PH of your soil to see whether it is acidic or alkaline. If the soil is alkaline, it can burn some flowers. Check whether the soil is suitable for planting.
Loam soil is the best kind of soil; however, if you have poor soil like clay or sandy soil, you can look for alternative soil or improve its fertility.
First, set aside a land of around four feet. Then clear that specific area. Add kitchen wastes, fruit scraps, coffee grounds, eggshells, grass clipping, dry leaves, straw, and sawdust to the mix. Add soil above the mixture and water adequately.
Mixing brown and green matter helps to make the compost better. Make sure to turn the pile using a garden fork once a week. This helps provide oxygen to the pile.
For any farming, you need to improve the fertility of the soil to make it better. The topsoil usually is five to twelve inches above the soil. The top layer needs to be nutrient-dense as much as possible.
For this, you can purchase appropriate gardening soil that you can then add mulch, organic matter, compost, water, and organic nutrients. The soil should have the right balance of silt, sand, and minerals. If you sort the soil appropriately, you will be good to go.
Step 3: Determine the Kind of Flowers to Grow
You need to determine whether you will plant annual or perennial flowers. Annual flowers bloom for just one season and must be replanted each year. Meanwhile, for the perennial ones, they are just planted once and re-bloom again and again.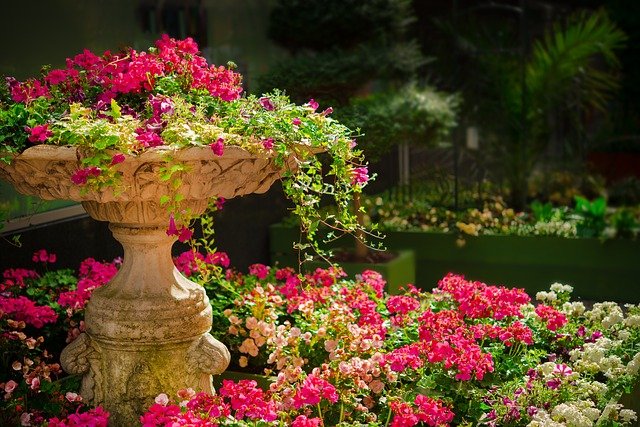 As long as you maintain the perennials well, they will keep flowering over and over again. In your garden, you can plant a mix of perennials and annuals.
The climate of the area you live in determines the kind of flowers you can plant in your garden. This depends on the amount of rain experienced and the amount of sunlight.
If you decide to plant annuals, they will require more attention than the perennials. This is with regular watering and fertilizing.
Step 4: Purchase Flowers
Now that your garden is all prepared, you need to buy seeds or flowers that you prefer. There are different types of flowers such as marigolds, pansies, daffodils, sunflowers, moss roses, lilies, carnations, gardenias, orchids, roses, tulips, buttercup, Iris, and Lavender.
Browse through the collection of flowers to know which is the best type of flower for you. This is a determinant of your favorite colors, climate, the objective of the flower garden, and the flower scent.
Step 5: Plant Your Flowers
You can decide to plant your flowers from the seed stage or buy already grown flowers.
Planting Seeds
If you start from the seed stage, get a good planting pot, buy potting soil, and plant the ideal seeds in individual holes.
The plants should get enough sunlight for them to grow fast. Plant the seeds two to three weeks earlier than when you intend to plant them in the garden.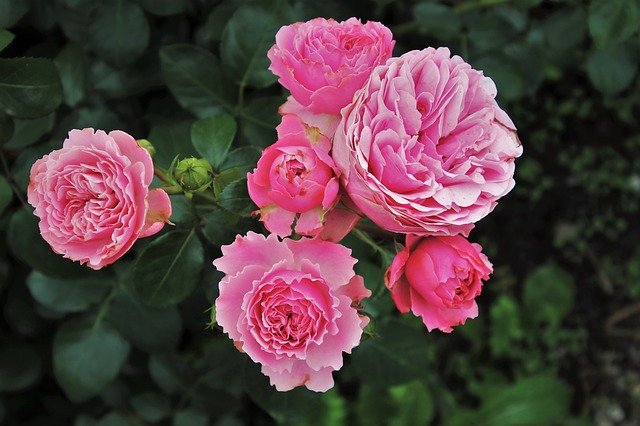 Planting an Established Plant
If you decide to buy already established flower plants, buy from a great store. Plant your flowers early in the morning or late in the evening. That's the ideal time to plant.
If transplanting plants, dig a hole three times the width of the plant using a trowel. After planting, add the suitable topsoil, organic matter, and water appropriately. Periodically use a mulch to help prevent weeds from growing and conserving moisture.
Step 6: Maintain Your Flower Garden
Once you have planted, you will need to maintain your garden occasionally. It would help if you prevented harmful weeds from growing and competing with the flowers for nutrients. Water the flowers regularly as they grow.
If you have planted different types of flowers, determine the requirements for each. Each year or after six months, always re-evaluate your farm to know what changes to make.
If you have thorny flowers, ensure you wear gloves when tendering to them. Always wash the gardening tools when you are done using them.
Create Your Beautiful Flower Garden now!
Starting a flower garden will make you feel great each day as you watch the flowers grow. Have a proper plan for growing your plants, preparing your land, adding the proper soil nutrients, choosing the best flowers and plants, and maintaining them appropriately.
All done and said, I think it is time; you wear farming clothes, gloves, take your gardening tools, and start your flower garden. In addition to having a flower garden, you can create an organic garden.