Are you wondering how best to grow tomatoes as a beginner? Tomatoes are one of the best plants that you can grow in your organic garden. I will share with you the best tips you can use to grow them in your organic garden.
For the best results, you need to use the right tools, fertilizers, seeds/starter plant varieties, and soil. When all the conditions are met, you will have a bounty harvest.
Once you get great tomato produce, you will feel more satisfied with your organic garden. However, you need to be wary of pests and diseases that are prone to affecting tomatoes. You can decide to use beneficial bugs to control them.
Top Tips on How to Keep Your Tomatoes Alive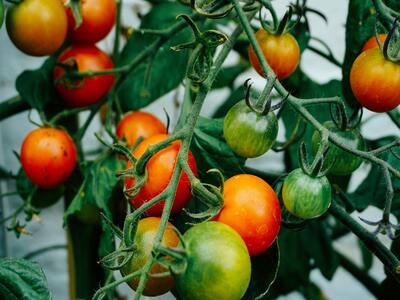 Provide Proper Spacing
If you are planting seeds, ensure you provide enough space for each of them. This will allow proper growth and extension of the plants.
When checking your garden separate the weaker plants from the strong ones. You should remove the weaker plants and leave the stronger tomato plants so that they use full nutrients.
Crowded conditions tend to inhibit their growth and lead to the spread of diseases during foliage growth. Proper weeding is essential to reduce instances of the plants competing for important nutrients.
Provide Enough Sunlight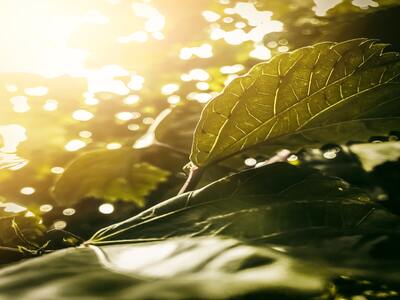 Do you know how sunlight is important for tomato growth? If you want your plants to grow well, provide enough direct sunlight.
However, this depends on the season. If it is winter, you will need to provide artificial lighting to provide enough lighting for better growth.
If you are growing the seedlings indoors before taking them outside, ensure there is enough direct light that reaches them.
Use a Fan to Provide a Breeze
Tomatoes need to get strong stems and this can only be achieved by providing enough wind or using a fan to make them sway left and right while indoors.
If outdoors they will naturally be swayed. However, if planting indoors ensures there is enough air circulation for their growth.
While indoors, open the fan for 5 to 10 minutes at least twice a day. Alternatively, you can decide to gently rub your hand back and forth on their tomato tops for a few minutes.
Preheat Garden Soil
Tomatoes love heat and it becomes hard for them to grow until both the soil and air temperatures remain warm.
To keep the soil warm, you can start by covering the planting area with black plastic a few weeks before the actual planting. The warmth will boost the tomatoes' growth. However, don't put mulch immediately on the soil to prevent it from cooling the soil.
Bury the Stems
Another great trick is planting the tomato plants deeper in the soil. This helps them to develop strong roots along their stems.
The stronger the roots the stronger the tomato plant will be. The first option is by digging a deep hole or digging a shallow trench and laying the plant sideways.
When the tomato plants have reached about 3 feet tall, remove the leaves from the bottom foot of the stem. This is because if they are left that way, they can easily develop fungus problems. Soil-borne pathogens can easily splash onto them.
Prune Tomatoes Regularly
If you want your tomatoes to grow well, you need to regularly prune and remove the suckers. They aren't useful in plant growth but will only take away nutrients from the rest of the plant.
However, prune carefully, you can thin out only a few leaves to allow enough sunlight to reach the ripening fruits. Don't cut out the leaves so much as they are the ones that photosynthesize to enhance tomato growth.
Water Regularly
Another great trick is by watering deeply and regularly. This will ensure the tomato fruits develop fast and evenly.
Irregular watering can lead to calcium deficiency, cracking, and splitting. The main thing to remember is that plants need to get at least one inch of water per week.
However, during dryer seasons, you can water more to prevent them from drying up. After the fruits begin to ripen, you can reduce how often you water the plants. Thereby, water wisely to prevent wilting.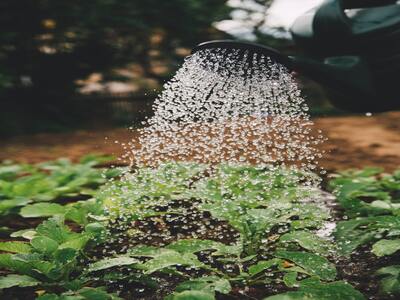 Don't Rush in Seed Hardening
While growing your tomato seedling indoors, take your time before exposing them to increased sun and wind exposure.
Make sure you give the seedlings at least a week before preparing them for outdoor life. With great practice, you can get great results from growing tomatoes from their seed level.
The seedlings should be maintained with utmost care for the best results. Choose the right tomato variety that will thrive well in the weather conditions in your area.
The three broad categories are cherry, sauce, and beefsteak tomatoes.
Provide Enough Support
The type of tomato variety will determine the support type it should get. If you have planted the determinate kind, using a cage is appropriate for plant support. This is because it won't overgrow it.
The horizontal support will help it to grow better. The indeterminate tomatoes need tomato stakes or string trellis. They help to allow for more than one stem dormancy. You need to start training your plants early enough, not more than a month after transplanting.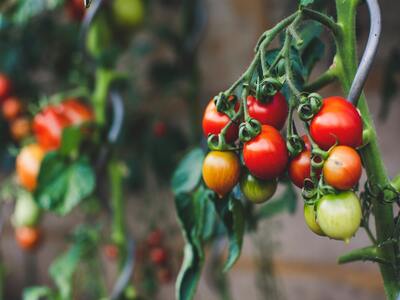 Soil Choice
For proper tomato growth, grow them in slightly acidic soil. The most ideal PH is between 6 and 7. Before planting tomatoes, use a soil test kit to test the soil to know whether it is appropriate for tomato growth.
Add the relevant elements like organic fertilizers, compost, mulch, topsoil, and much more. This will help to make the soil more fertile. Be wary of any pests like tomato hornworms that can destroy your gardening efforts.
Want Your Tomatoes to Grow Well? These 10 Tips Will Help!
For proper tomato growth, provide the right conditions, improve the soil, and provide enough support
Whether you are a beginner or a gardening expert, you can never go wrong while growing tomatoes. You can then stop buying tomatoes from the store and enjoy eating the organic tomatoes that you have grown under the right conditions.
Pictures courtesy: Unsplash.com and Pixbay.com