Do you know the best organic pest control techniques? Gardening is very therapeutic; most gardeners feel more relieved when seeing plants and flowers growing well.
Well, there are harmful insects that can attack your crops for survival. The destruction they cause to well-cultivated crops is frustrating.
As a gardener, I have tried many methods to curb them, and they have been fruitful. I will share with you some different techniques you can use to control pests organically.
Chemical methods may work well, but the consequences may affect humans, other animals, and the environment. So, this should be avoided at all costs. 
Have a look at these pest control methods that are purely organic and cause less harm to humans and the environment.
#1 Technique – Use fabric covers for pest control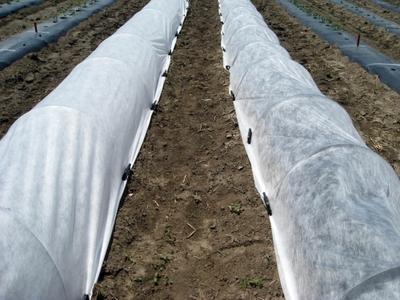 In this method, you place a woven lightweight material on top of the crops. Not only does it allow air to circulate underneath, but also light and water. This cover stops insects and other pests from reaching the plants.
It is an easy and affordable way to protect your crops. This material can be used over and over as long as it is well maintained.
One disadvantage of using this method is that it can only be used on crops that do not depend on pollinators like bees or butterflies. Some good examples include potatoes, onions, garlic, and brussels sprouts.

#2 Technique – Set traps
Another mechanical method of protecting your crops is setting up traps around the garden perimeter and inside. Traps will only catch the pests without interfering with your crops. Some good traps that are easy to set up include sticky traps and pheromone traps. 
They generally work more or less like each other. The sticky tapes capture any insect that walks on it or flies near it by using their adhesive surface. The pheromone tapes can lure the insect, mostly the male, and capture it or direct them to an escape-proof-funnel-shaped entrance.
Traps also help monitor insect populations and guide you on when you need to spray your crops.

#3 Technique – Electric fences
This can be somewhat costly, especially if you have a large garden. However, using an electric fence can stop larger pests like raccoons and deers from entering your garden and interfering with your crops.
The fence is set up around the perimeter, and the posts should be about 15 to 30 feet apart.
It is advisable to set up the fence before planting to ensure the pests are trained not to get to your garden.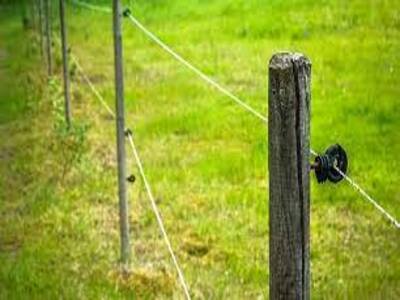 First off, you can lure them near the fence using some food. So, every time they come near it, they get a little shock, and with time the bugs will avoid the area entirely due to this conditioning.
Electric fence voltage should not be too high to kill the pests, just enough to scare them away.


#4 Technique – Companion planting
Plants can be used as a barrier to stop pests from attacking your food crops. You can interplant onions around your garden, and their foul smell will keep the pests away.
These companion crops should be planted near the one you want to protect.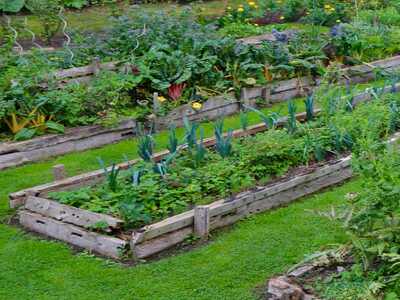 #5 Technique – Know your plant species
Some crop species are more susceptible than others due to prevailing weather conditions and their natural resistance to pests.
Choosing the best variety will significantly reduce the effort to stop or clear pests from attacking your plants. A good example is planting pumpkins and squash; the varieties with harder rinds may be less susceptible to pests and other insects.

#6 Technique – Use horticultural oils
These are lightweight vegetable-based oils that are sprayed or applied to the tips of the plants in very small amounts to protect them from pests. The oil coats the eggs of certain insects, thus cutting the lifecycle.
Soybean oil and cottonseed oil are among the best oils; mixed with an emulsifying agent and water, then used as a spray. They evaporate quickly, leaving minimal residue hence causing less harm.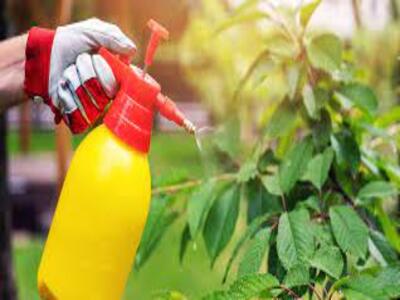 #7 Technique – Bacillus thuriengensis
This is an organic pesticide that attacks the larvae of most worms, butterflies, and moths. One of its most significant advantages is that it only attacks specific worms and does not harm other insects such as bees. It attacks all butterflies, so take caution on plants like parsley that depend on butterflies for pollination.

#8 Technique – Neem oil
Neem oil is extracted from the Neem tree and is an excellent method of pest control. It stops pests from eating and mating, thus interfering with the cycle that begins with reproduction.
But before you apply the neem oil to the whole plant, please test a small area first. Since each plant may react differently to neem oil, some may get killed by neem oil. If there is no damage to the small area of the plant, then you can spray the oil on the whole plant.
Also, make sure to follow the instruction of the specific neem oil product you bought and keep children away from it.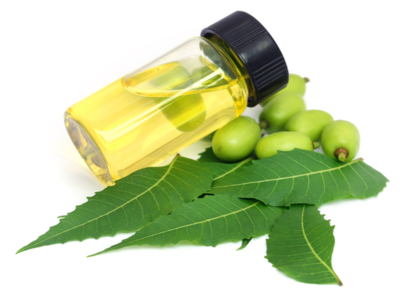 #9 Technique – Trap crops
The use of trap crops is a great way to protect your foliage. These crops act as sacrificial plants for the pests. They attract insects and other pests to them since the pests prefer them.
Sunflower is one of the best trap crops since it does not harm the food crop and is inexpensive to plant and maintain.

#10 Technique – Biological control agents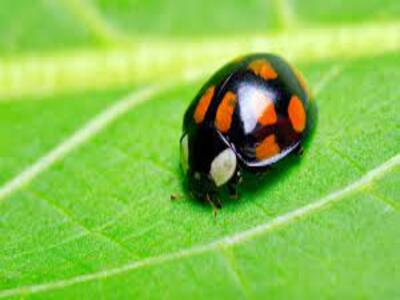 Ladybugs are a natural method of combating pests. Release ladybugs into your garden and watch them eat all the eggs and larvae of those annoying pests attacking your garden plants, especially when it comes to fruits.
There are some other helpful insects that you can use in the garden to protect your garden. 


Organic Pest Control Techniques
Generally, it is possible to protect your garden from pests and insects and grow your food naturally without using any chemical methods. As mentioned earlier, chemical processes cause harm to the gardener, the consumer, and the environment.
Some of the residues remain on the plants, and if consumed frequently, toxic build-up in the body occurs, which will cause serious harm. The residue also sips into the environment affecting the rest of the food chain.
Let us be careful and incorporate integrated pest management in our gardens – all the best in getting rid of those stubborn pests and insects in your garden.
Happy Gardening!
Image courtesy: Nature and garden nature, Angus beef bulletin, Michigan University, Plant perfect, National geographic kids, Alibaba, Fine garden