The use of insecticidal soap didn't start recently. In the past, gardeners used soap sprays in their gardens. They used to boil water with Fels-Naptha soap to create a soap insecticide. 
As time went by, stronger chemicals were used to help maintain your garden. Therefore, people forgot about natural methods. Chemicals seem simpler to use but can have adverse effects on plants and the environment.
Nowadays, with people opting for more organic means, the use of insecticidal soap has increased. 
What Elements are Used in Insecticidal Soap?
The insecticidal soap is normally made of soap, oil, and water. All these are natural ingredients that are harmful to insects and pests, but not to plants.
Insecticidal soap is used to curb infestations of insects and pests that are dominant on plants in an organic garden. This is especially for the harmful bugs that mess with your efforts in your garden. Insecticidal soap only works on wet surfaces and loses its effectiveness after it dries. 
You should also think about using beneficial insects to get rid of harmful insects.
How Does Insecticidal Soap Work?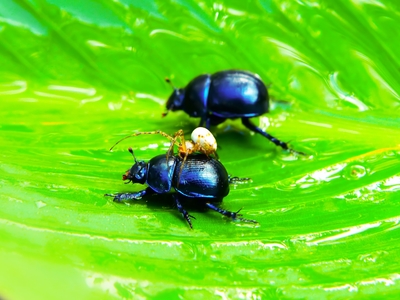 The insecticidal soap works by penetrating the insect cuticles that cause the cells to collapse and dry out, making the insects die.
The other way is to suffocate the insects. Insecticidal soap is effective against fleas, mites, and other harmful bugs.
On the downside, they are not effective on caterpillars or beetles. Therefore, you will need to use a different method to control bigger insects.
Moreover, you need to apply insecticidal soap sparingly because it can affect the plants. On the bright side, they are less toxic to gardeners and animals. 

How to use Insecticidal Soap
The first thing you should do is spray on a small section of a plant to see how the plant will react. After 24 hours, check the plant to see whether there are any negative effects. 
Look for signs of spots, wrinkling, and brown leaves. If there are any negative signs, don't use insecticidal soap. In addition, insecticidal soap can be harmful to beans, ferns, peas, and cucumbers.
You can choose to purchase ready-made insecticidal soap or make it at home. Don't use any product with fragrances.

How to Make Insecticidal Soap
First, gather all the elements you will need to make the insecticidal soap. By default, you need to mix about 1 to 4 tablespoons of soap per gallon of water.
Fill a jug with 1-gallon of distilled or tap water. You need to make sure it is not hard water or mineral-enhanced water. In the jug, leave a couple of inches free.
However, if you are spraying a large area, you can fill a garden sprayer with water, depending on how many gallons of water it can hold.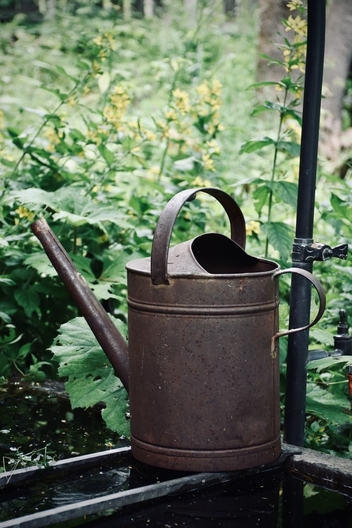 Make a Home Soap Spray Base
On the jug or sprayer, you need to mix 2 and a 1/2 tablespoons of mild liquid soap or dish soap with coconut oil, olive oil, grape oil, or vegetable oil. Choose one among those oils and soaps. 
Don't increase the ratio of soap or oil. It must be a mild solution to protect plants against insects and pests.
After this, you can start spraying immediately. Soap sprays can be enhanced by including additives to control any fungus and chewing insects. One thing you can add is a copper fungicide.


Mix the Solution
Whether the solution is in a jug or the sprayer, mix the solution well to distribute the ingredients uniformly. 
Shake the jug each time you refill the spray bottle. This will maintain the correct ratio of ingredients. When you spray, you need to observe both the top and bottom of the leaves and spray any insects that you see.
For more effectiveness, spray it directly on the insects. This will kill them instantly. If a soap solution has stayed for over a month without use, check whether it is still effective to use. 



How to Apply Insecticidal Soap
First, determine whether the insecticidal soap is safe for your plants. Spray on the places where the insects hide. This is mainly under leaves and on the stem. Cover all the plant surfaces with enough spray to make the leaves wet.
Just use a considerable amount of insecticidal soap. Fortunately, because the insecticidal soap is made from natural solutions, you can spray directly on fruits and vegetables.
Remember to repeat the spraying process after 4 to 7 days. Remember to use insecticidal soap when it is wet.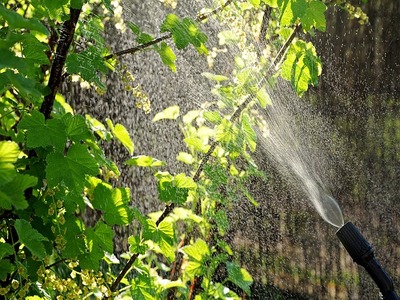 Everything you Need to Know About Insecticidal Soap
You can opt to buy an insecticidal soap from the shop. However, ensure it will still be effective to prevent any kind of insects and pests. Opt for fragrance-free soap that doesn't have any bleach element.
Try as much as possible to make a home-based solution that is as natural as possible. When making the insecticidal soap don't make the solution to be too strong, it can damage your plants.
Image courtesy: Unsplash.com and Pixabay.com